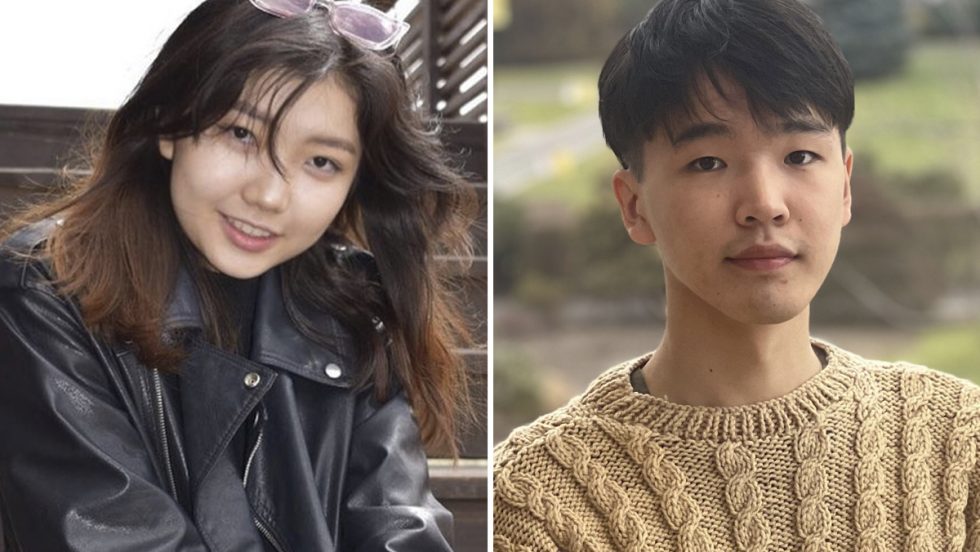 Adelphi University is a welcoming choice for its more than 1,000 international students from 72 countries. Lately, a number of Mongolian students have chosen to pursue their educations at Adelphi. "By coming to Adelphi, our Mongolian students have entrusted their futures with us," said Vincent Wang, PhD, dean of the College of Arts and Sciences.
According to Dr. Wang, Adelphi's student-centered education prepares students for career readiness and lifelong learning. "The College of Arts and Sciences offers a rich liberal arts program that helps students achieve both goals," he said. "The Mongolian students are motivated by our welcoming approach toward international students, our caring faculty and excellent programs.
"In some ways, these students have already 'found their way," he added. "They're open to a new educational system and philosophy, a new society and culture, and boundless opportunities," he said. "And they have so much to offer the Adelphi community. We become a richer community partly because of their presence and contributions."
A Business Major Feels at Home
"International students can feel at home at Adelphi due to the University's supportive environment," said Sumiyamyadag Surenkhuu, a sophomore and a Mongolian national junior sports pistol shooting champion. She chose to make her way to Adelphi because she thought New York would be the best place to study marketing, and she was attracted by the beauty of the University's beautiful green arboretum campus.
Once enrolled, she said, she had to adjust to the cultural differences between the United States and Mongolia. "Growing up, I was told I have to be humble and shy," she recalled. "In America, there is a different attitude toward shyness, so I have pushed myself to be more open and confident here."
She added, "It was hard in the beginning, plus the language barrier. However, Adelphi has a friendly environment that promotes diversity and supports LGBTQ+ students—and the faculty, staff and students support one another. I've made some great friends who are always there for me, and we have fun together. There are also great ways to get involved with the local community and there are many clubs that host fun, informative and engaging activities while supporting student interests and career journeys.
"Adelphi also provides student counseling services, career service counseling, personal training, tutoring and more for every student. So, getting used to my new environment wasn't really that complicated."
Computer Science Major Finds Top Programming and Support
Tegshduuren "Teka" Bazarsad, a senior computer science major pursuing the software engineering track, chose Adelphi on the recommendation of one of his mother's friends. "Her son graduated from Adelphi with a computer science degree," he recalled. After graduating in May, he hopes to become a software developer and do optional practical training, or OPT, in the United States.
Bazarsad noted that Adelphi's support services for international students are very helpful. "There are many friendly staff that are available if I need help," he said. "It's essential to know what services are available for international and all students. My advice for entering Mongolian and other international students is to learn about all the student services before you need them. And don't be afraid to ask for help."
Sharing Their Culture
In addition to getting to know five fellow Mongolian students, Bazarsad recalled that he has made friends with students from other cultures and countries—including Japan and the United States—which has been a valuable part of his Adelphi experience.
Before Surenkhuu realizes her postgraduate dream of running her own business, she said she would like to form a Mongolian or East Asian community group at Adelphi. "We can introduce our culture, traditional costumes and popular Mongolian tea in order to increase East Asian awareness to the larger campus community," she explained.