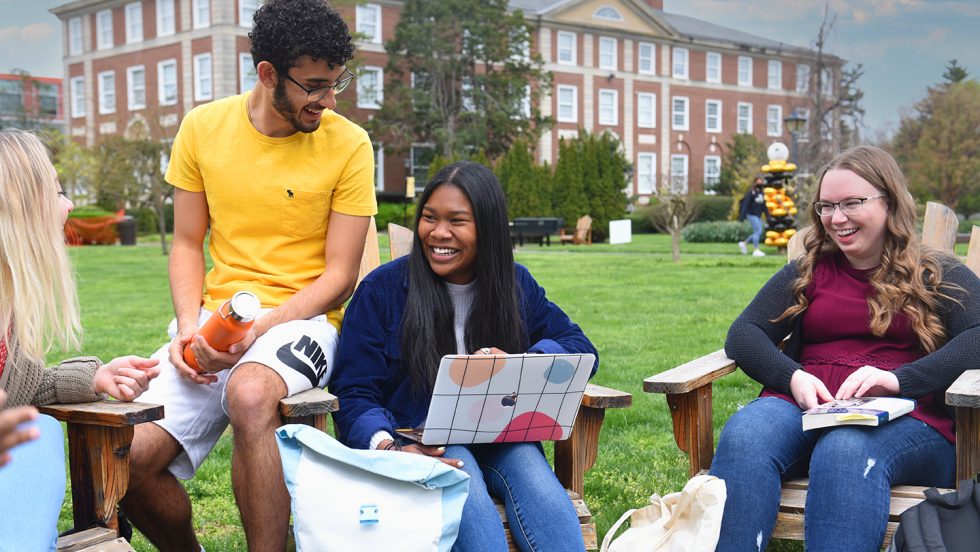 On October 27, more than 150 students from various colleges and universities, including Adelphi, joined a scheduled HIVE Hangout Zoom conversation with Accenture, where they got some expert advice on how to stand out as employee candidates.
The real-time HIVE Hangout Zoom event was just one of many such regularly scheduled online events recently made available to Adelphi students and alumni who join HIVE Diversity—a virtual recruiting platform that's focused on equity and inclusion and is committed to recruiting next-generation talent.
Access to a Broad Range of Corporate Recruiters
"HIVE specializes in diversity, recruiting talent from all different disciplines and backgrounds," explained Thomas J. Ward Jr. '93, assistant vice president for career development and strategic partnerships in the Center for Career and Professional Development.
He added, "Our strategic partnerships with organizations such as HIVE complement our other career-centered offerings. Through HIVE Diversity, we're able to put our students in touch with employment opportunities with companies and organizations we might not have existing connections with."
In addition to Accenture, Disney, American Express, Wells Fargo, Versace, and Saks Fifth Avenue are among the broad range of top-tier HIVE Diversity partner companies that students in the HIVE community can access.
Students Showcase Themselves as People First
HIVE Diversity is designed to democratize and simplify the early career recruitment process, by fostering meaningful engagement between diverse talent and partner companies.
"HIVE Diversity connects companies to a community of committed next-generation talent that comprises a wide range of self-identified diverse backgrounds and experiences," noted Karen Parish Autry '08, MA '17, associate director of employer relations in the Center for Career and Professional Development.
Thanks to HIVE Diversity's unique approach to recruiting, students are able to present themselves as people first—and not just as professionals—by sharing their diverse, empowering personal and lived experiences right from the start of the recruitment process. HIVE's patented résumé build, in fact, helps translate lived experiences into a working résumé that's a crucial part of a holistic application package.
According to Ward, HIVE Diversity is just one of the ways the Center for Career and Professional Development equips students and alumni with the tools they need for successful job searches. "We want them to know, from day one, that we're here for them and that they don't have to do it alone," he added.