Combining college classroom learning with outside activities that enhance student knowledge and engagement is a powerful way to make more of the college experience.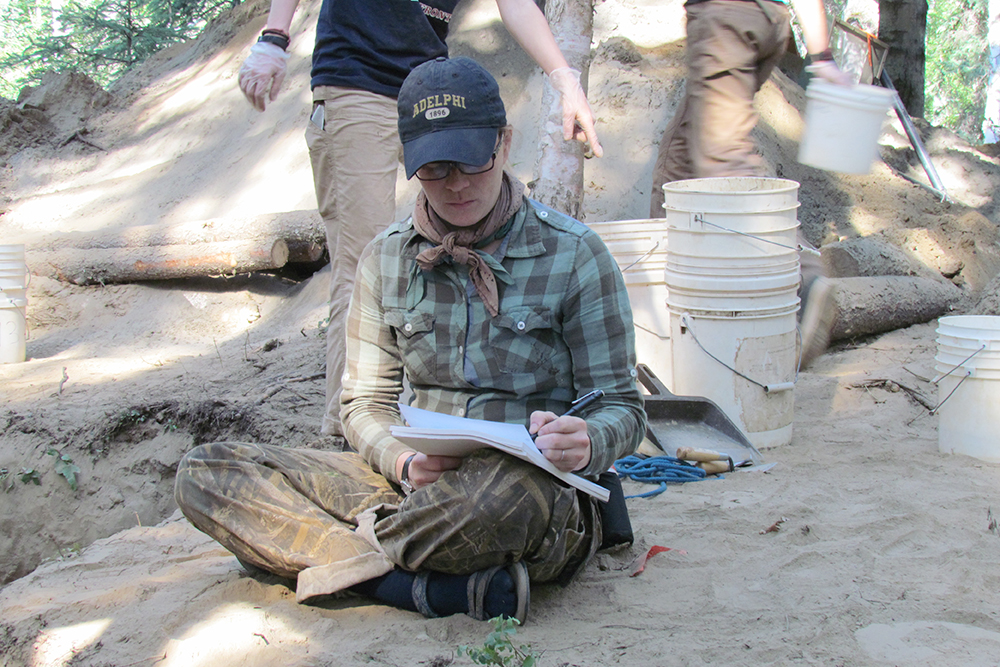 Combining college classroom learning with outside activities that enhance student knowledge and engagement is a powerful way to make more of the college experience.
From volunteering for a charity to internships with Fortune 500 companies, these high-impact practices help prepare students for a life beyond college and ensure that they've chosen the right career direction.
Chris Storm, Ph.D., associate provost for faculty advancement and research, said roughly two-thirds of undergraduates are involved in documentable experiences outside the classroom that can enhance their education. In the past year alone, participation in this area has increased about 10 percent, he said.
"Our strategic plan does specifically call for focus in this area," he said. "Right now we have a huge focus on access so all of our students can participate."
Everything from first-year seminars to capstone courses, study abroad programs to experiential learning, can help connect classroom education to the purpose this knowledge serves in the real world, he said.
Such activities, Dr. Storm said, "combine theory and practice in a powerful way."
This fall, Adelphi introduced a pilot program aimed at making high-impact practices a defining feature of our first-year seminars, courses specially designed by faculty members each year to reflect current issues in their fields. About one-third of this year's 40-plus seminars are built around high-impact practices. Students in these seminars traveled to museums, tutored children in lower-income public schools, volunteered with nonprofits and created art projects that were displayed on campus.
"The goal of these pilot programs is to see how well we can introduce high-impact practices to all students at the first-year level, well before they have declared a major," said Peter West, Ph.D., associate dean of Adelphi's College of Arts and Sciences. "In fact, we encourage students to take seminars that are outside their area of interest."
In one class, students were taught how to listen and how to speak to others in meaningful ways. The students then led a number of small-table discussions on race and diversity as well as other complex social issues.
"Students were deeply engaged," said Dr. West, who attended the event. "I was impressed to see how well they were able to stand up in front of a big room of people and talk in articulate ways about a very complicated issue."
For upper-level students, internships remain a significant way to benefit from experience outside the classroom. At Adelphi's Robert B. Willumstad School of Business, about three-fourths of undergrads have internships. That's twice the national average for college students, said Neil Halloran, internship coordinator for the Willumstad School of Business.
"The internship gives them the opportunity to learn real-life experience in the business world," he said. "They also form a network working with a company—they build up a network in that industry, and in many cases they get hired full time."
Internships also help students stand out as future job candidates, and show the student what to expect from their chosen profession.
Associate Professor and Department of Psychology Chair Katherine Fiori, Ph.D., said student interest in internships has tripled in her department in the past year. At Adelphi, psychology student opportunities range from working on campus in the Alice Brown Early Learning Center and the Bridges to Adelphi program to positions at nursing homes or hospitals.
"Until they're in the trenches, trying to collect their own data or trying to run a patient group in a hospital, they don't fully grasp what it means to be a researcher or a clinician," Dr. Fiori said. "After they have these experiences, they really have a good idea of what it takes to succeed in the field."
Students who have taken part in these high-impact programs say they recognize the value.
"During my internship, at South Oaks Hospital, I grew as an individual and a future clinician," said Margaret Byrnes, who graduated from Adelphi last year. "I learned about how to interact with patients, write up documentation, run successful patient groups, and how to work and interact with other professionals in a psychiatric hospital. It reaffirmed and strengthened my desire to become a clinician who works with children."
---
For further information, please contact:
Todd Wilson
Strategic Communications Director 
p – 516.237.8634
e – twilson@adelphi.edu