The Bridges to Adelphi program is creating ways for students with autism to land jobs and internships.
The transition to college life is full of challenges for all students—keeping up in classes, adapting to a new social environment, making new friends and exploring career opportunities. But for students with autism spectrum disorder (ASD), these challenges can be particularly daunting. And that's where Bridges to Adelphi comes in.
This award-winning program was created in 2007 to address the unique needs of students with ASD, partnering them one-on-one with Adelphi graduate students to provide social, academic and vocational support. "For the first few years, our goal was just retention—keeping the students in school," said Mitchell Nagler, M.A. '06, director of the Bridges to Adelphi program. "But over time we realized the goal needs to move toward how we help these students get ready for life after they graduate."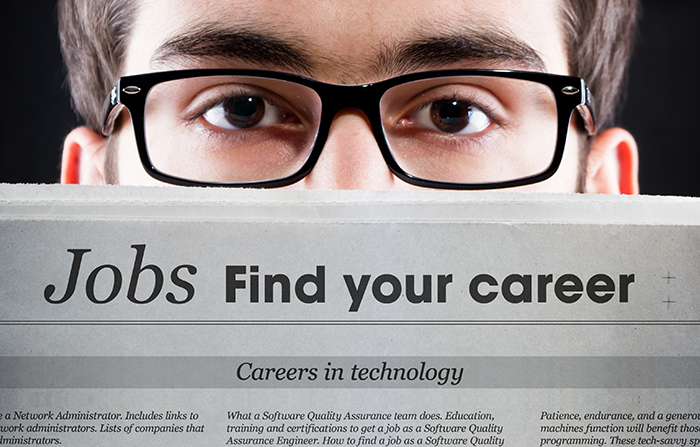 Thanks to two initiatives funded by the Adelphi University Women's Giving Circle, the Bridges program is now one of the most comprehensive of its kind. The funds from one initiative allowed Bridges to hire a community service coordinator, a grad student who organizes events that give back to the community—such as food drives, toy drives and a campuswide yard sale—and gets Bridges participants involved with these volunteer activities. "Helping kids become more a part of the campus community enriches their experience," Nagler said. "They do better academically and their self-esteem goes up when they're involved. We're extremely grateful to the Women's Giving Circle for helping us to get our students volunteering and involved on campus."
A second initiative is greatly expanding the vocational side of the program—moving from simply helping with résumé writing and interview skills to finding and training employers on how to best tap into this rich, but traditionally unrecognized, talent pool. "Over 90 percent of people with autism are unemployed or underemployed," said Felicia Fleitman, founder and CEO of Savvy Hires, a recruiting firm that's working with the Bridges program. Fleitman has connected with two companies—Northwell Health and Enterprise Rent-A-Car—to implement strategic internship programs for students in the Bridges to Adelphi program. In addition to preparing students, a big part of this program involves preparing employers. "We'll train the hiring managers about how to work with students with autism, how to provide evaluations and give assignments," Fleitman said. In addition, job interviews will be moderated by someone from the Bridges program who can step in and help students as needed.
"Someone who graduates from Adelphi with a 3.3 GPA shouldn't end up bagging groceries," Nagler said. "We want to help them get into careers in the fields they studied so they can be successful and independent in their lives after college."