Adelphi students have a unique leg up to land coveted internships in a variety of fields, with our close, year-round access to New York City.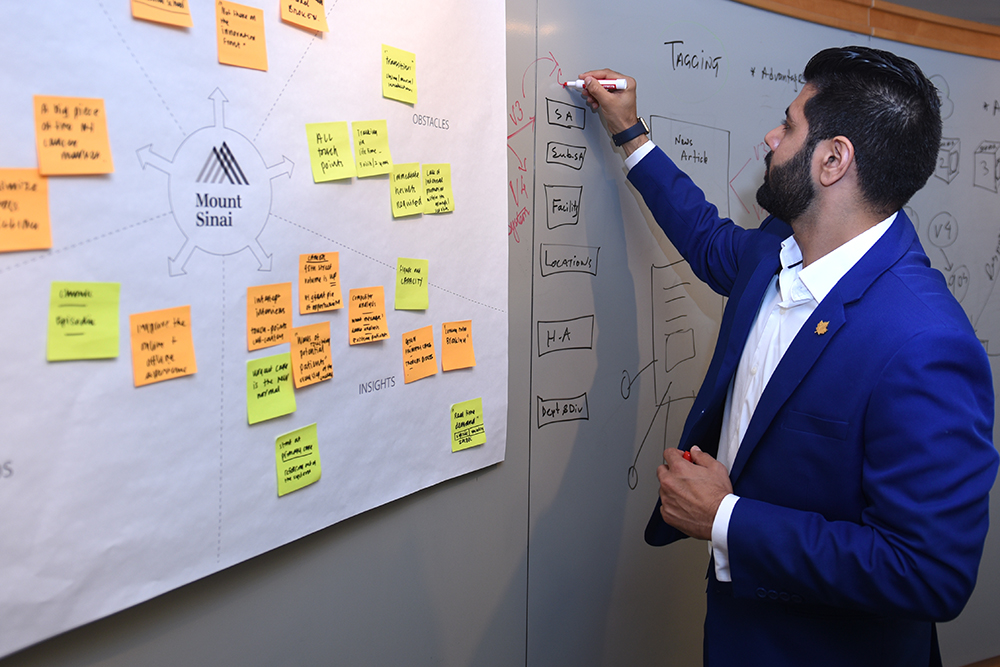 New York City has always been a popular destination for internships, with students coming from all over the world for the opportunity to gain early career experience at name-brand firms in the Big Apple.
"Students want to experience the financial capital of the world and be able to really get the feel and the flavor of New York City," said Thomas J. Ward Jr. '93, executive director of the Center for Career and Professional Development at Adelphi.
With so much demand, it can be hard to land one of these coveted internships, but Ward thinks Adelphi students have a unique leg up, first and foremost because of their year-round access to New York City.
"Sometimes students just flock to the city and search for those summer internships, but there's continuity with our students," he said. "They may have done an internship in the fall and then again in the spring, and then they'll stay on for the summer."
That means students can land internships when demand is less high, or stay on after the summer to continue developing their skills and relationships, potentially becoming so engrained that the internship turns into a full-time gig.
That's how it happened for marketing student Alexandria White, who graduated in December 2017. She worked three different internships during her time at Adelphi. Her latest job, with MagnifyMoney, started as a summer internship last May. Because she could stay on during the school year, she's already been hired for a full-time role.
The University's Center for Career and Professional Development also helps students find and land internships that are best for them. White discovered her position at MagnifyMoney because one of the internship coordinators offered her the opportunity. The team helped her perfect her application materials so she could get the gig.
Overall, the Center for Career and Professional Development has increased the number of roles on Handshake—an online job board specifically for Adelphi students and alumni—by more than 60 percent in the past year. The quality of these opportunities is almost more impressive than the quantity, with listings at companies including AIG, Bloomberg, KPMG, Madison Square Garden, the American Red Cross, the Council on Foreign Relations and the Memorial Sloan Kettering Cancer Center.
Programs like the highly competitive Jaggar Community Fellows Program and Panthers with a Purpose offer students a chance to gain valuable career experience while also giving back to the community by providing paid internships at area nonprofits.
After establishing relationships with New York companies, the Center for Career and Professional Development works hard to expand the relationships to develop broader opportunities for students.
"Take Madison Square Garden," said Ward of the iconic entertainment arena where the Knicks and Rangers play. "Yes, they are hiring our sports management students, but they are also looking for our graphic design students now."
It's a successful circle of support. Adelphi helps students succeed at their internships, giving the University a reputation among employers for providing great talent, so Adelphi students are hired again and again.
---
For further information, please contact:
Todd Wilson
Strategic Communications Director 
p – 516.237.8634
e – twilson@adelphi.edu