Dylan Libby '16 has been busy saving the universe as Groot in Marvel Universe Live! Age of Heroes.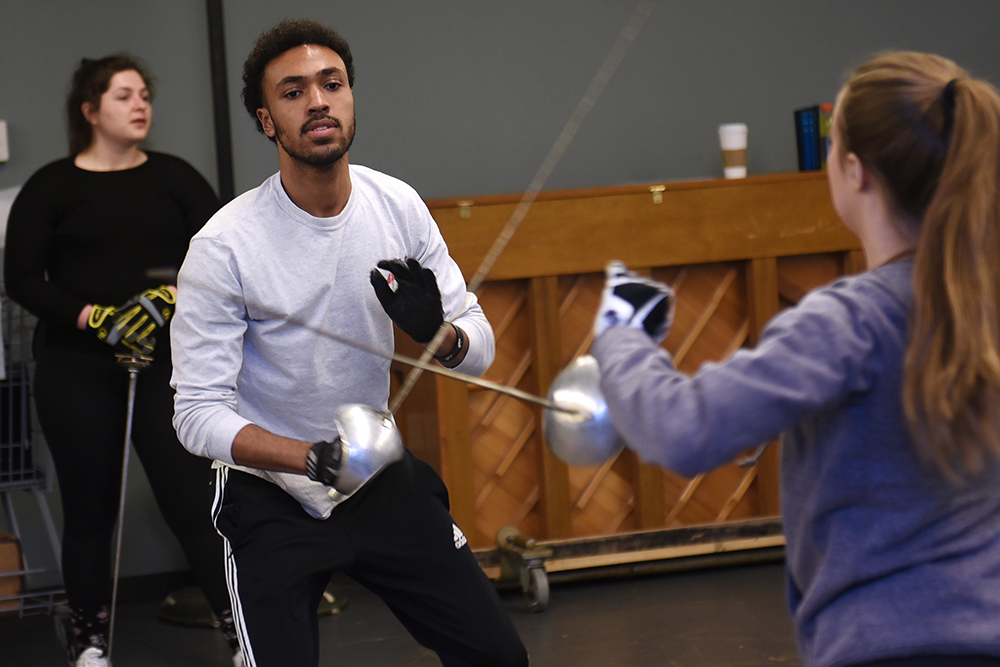 Dylan Libby '16 has been busy saving the universe as Groot in Marvel Universe Live! Age of Heroes. But when the show stopped on Long Island for two weeks in March, the theater major stepped out of his 9-foot-long costume to talk with students at a theater movement class taught by Adjunct Professor Ray Rodriguez, B.F.A. '88.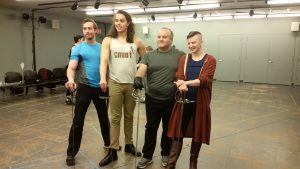 Libby gave students tips on breaking into the business and talked about what's it's like to perform on the professional stage as this beloved Marvel character. He was also joined by costars Isaac Spooner and Kait Larsen, who play Star Lord and Nebula, respectively.
Both Larsen and Rodriguez are certified by the Society of American Fight Directors. Larsen expressed how unique it is that an institute can utilize someone like Rodriguez, a certified fight director, to teach stage combat to undergraduates.
For Libby, winning the part of Groot was no easy feat. He explained to the students that he got the part after five rounds of intense auditioning with stage throws, fights and walking on homemade stilts. The show has now been running for 14 months around the country and is expected to tour internationally come 2019.
"It's very humbling," explained Libby about what it's like playing the iconic character, "not just playing a character who's humble, loving and caring toward his family, but also knowing that I was trusted to originate a character live in his first appearance ever. It's beautiful and amazing and I'm grateful every day."
His character may be from outer space, but Libby grew up in Garden City. "This is my home," he said. "My high school teachers have come to see the show; they want me to come and talk to middle schoolers."
Libby credited Nicholas Petron, M.A. '70, professor and chair of the Adelphi Department of Theatre, for getting him to this point in his career.
"Nick Petron—he loves his students. Nick is very real," said Libby. Comparing himself to Groot, who he says is in his own world, "Nick was snapping me back into place.
"The journey I was on here was the journey I needed to take," continued Libby. "It was one I didn't expect and I didn't know what I was going to get, but it's one that I'm grateful for. All the professors have their own ways to help us become who we need to be, but you have to be willing to want to be that person and accept their guidance to find that place."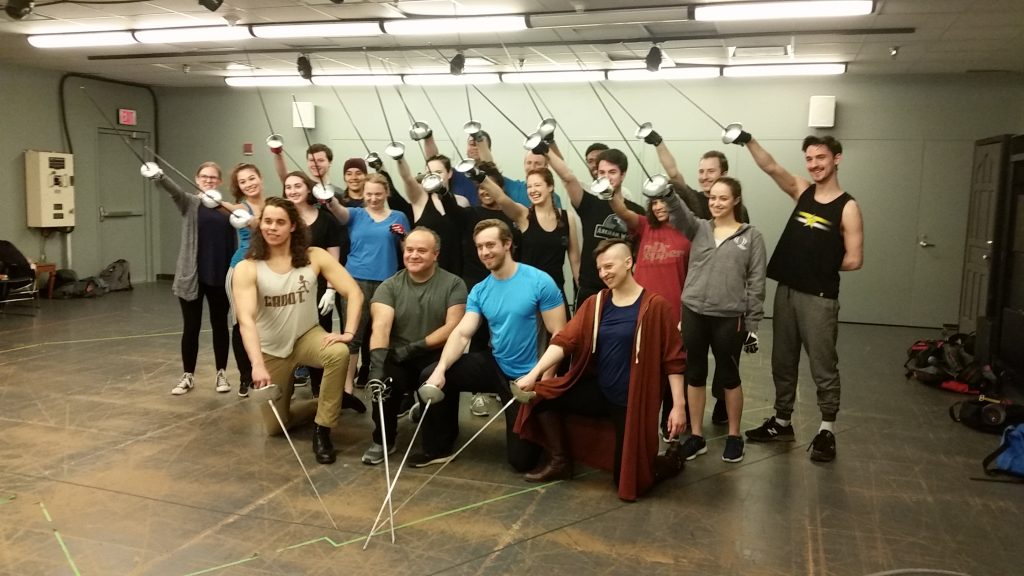 ---
For further information, please contact:
Todd Wilson
Strategic Communications Director 
p – 516.237.8634
e – twilson@adelphi.edu