Every year, Adelphi honors four exceptional employees with a President's Award for Excellence and one employee with the President's Award for Diversity, Equity and Inclusion. According to President Christine M. Riordan, the honorees "have won the admiration of their peers and colleagues by providing an extraordinary level of service to the University, and working to advance our shared values and goals."
Candidates are nominated by their colleagues, and these nominations are reviewed by committees that are representative of our community. After reviewing the nominations, the committee submits final nominees to the president.
We congratulate Adelphi's 2021 President's Award for Excellence honoree:
Gina McGovern, Administrative Assistant, Office of Enrollment Management, and Chief Area Representative for Local 153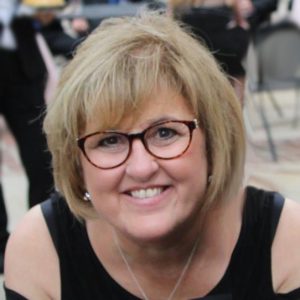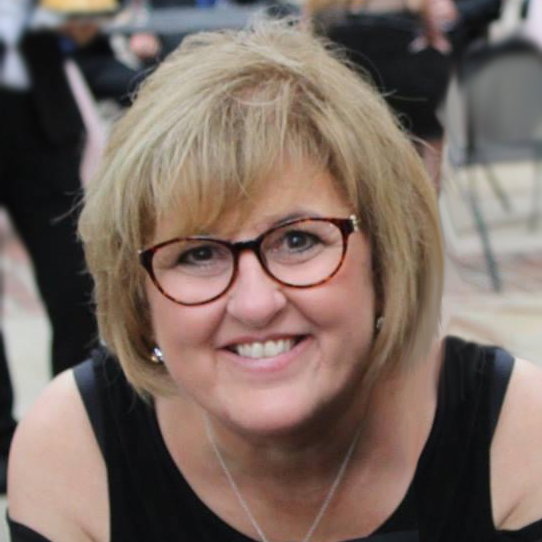 Gina McGovern has consistently demonstrated outstanding achievement in her role as an administrative assistant—where she is a well-respected and valued resource for students, staff and administration—and in her work as the chief area representative for Local 153, where her leadership skills have been evident through myriad challenging events.
McGovern works with undergraduate and graduate international students and is the go-to person for all international processing and back-end work. This is not an easy feat and has a lot of intricacies. Every country and each student is unique with different requirements and needs to consider during the application/enrollment process. These interactions demand a lot of cultural and interpersonal sensitivity; she epitomizes patience, helpfulness and resourcefulness.
While overseeing our traditional international students, McGovern works diligently to process all of our Adelphi International University (AUI/Shorelight) applications. The contract demands a five-day turnaround, which leaves her with one day to process the necessary documentation. This is achieved on top of her usual job duties: fielding emails, international questions, meetings, trainings and union work that may come on her plate on any given day.
Excellence and leadership are key factors in McGovern's success as chief for Local 153. She has a consistent ability to bring people together and promotes a team approach to achieving shared goals. Her effectiveness in these roles and responsibilities is due, in part, to the strong working relationships she has established with Local 153 membership, key University offices and personnel across campus. She has a well-deserved reputation for being an intelligent, hard-working, and reliable staff member who can be trusted to deliver exceptional service to her department, the union and the many community members with whom she regularly interacts. She handled the enormous challenges of the past year with compassion and ensured union members had a voice.
"I'm gratified to have delivered a high level of support to the international admissions team—a team that worked tirelessly to overcome the hurdles of restricted travel, closed schools and postponed or canceled exams," McGovern said. "As the chief area representative for Local 153, I was privileged to help guide the members through what was arguably the unit's most turbulent year of challenge and change, including the transition to remote work, early retirements, reduction in force and reassignment of members to new positions as departments were restructured."
McGovern thinks outside the box to fix problems or issues as they arise. She understands and lives by the phrase "work smarter not harder" and will always provide thoughtful suggestions on how new ways might make a more efficient process. She has been a leader for union staff, a team player in the Office of University Admissions and an advocate for international students as they navigate the admissions process.
Asked about her goals for the next year, McGovern said, "I'd like to continue to provide personalized attention to international applicants and represent Local 153 in the best way possible. On a personal note, I hope to pay forward all the kindness and care I received from others during this past year."