A $900,000 donation to Adelphi University will create a scholarship in honor of the late John J. Gutleber.
A $900,000 donation to Adelphi University will create a scholarship in honor of the late John J. Gutleber, a native Long Islander who had an exceptional career in banking and real estate. The Adelphi University Board of Trustees will match the annual payout of the endowment in perpetuity, doubling the impact of this transformative undergraduate scholarship for graduates of the Henry Viscardi School at The Viscardi Center in Albertson, New York.
A member of the boards of both Adelphi and The Viscardi Center, Mr. Gutleber earned his bachelor's degree in 1968 as well as an M.B.A. in 1970 from Adelphi. Before passing away in 2018, he had most recently been president and chief executive officer of Castagna Realty Company, based in Manhasset, New York. He was also actively involved in his community, including as a board member of the Long Island Association.
"With this endowment, we realize Trustee Emeritus Gutleber's enduring vision to help Viscardi students continue their educational path at Adelphi," said Adelphi President Christine M. Riordan. "Together with our board of trustees and executive leadership, I am grateful that this endowment will help to further enrich Adelphi's diverse and welcoming community and cement John J. Gutleber's legacy here."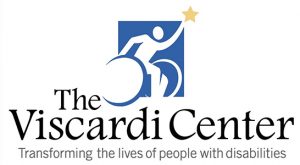 The Viscardi School, founded in 1962, is an accredited model school that provides children with severe physical disabilities, who often require life-sustaining medical treatment throughout the day, a traditional educational setting. It provides rigorous academics and opportunities for personal growth and leadership development. See more about the school at ViscardiCenter.org.
The scholarship adds to the partnership between the two institutions, which also includes opportunities for Adelphi students of education to do fieldwork at Viscardi. The John J. Gutleber Memorial Scholarship is a full, renewable scholarship.
With the gift made in his memory, Mr. Gutleber joins 24 individuals and four couples who cumulatively have given $1 million or more to Adelphi. Members of the Million Dollar Round Table are honored in a display in Adelphi's Performing Arts Center on campus.
---
For further information, please contact:
Todd Wilson
Strategic Communications Director 
p – 516.237.8634
e – twilson@adelphi.edu