Earn a master's in teaching with a paid internship at Adelphi University.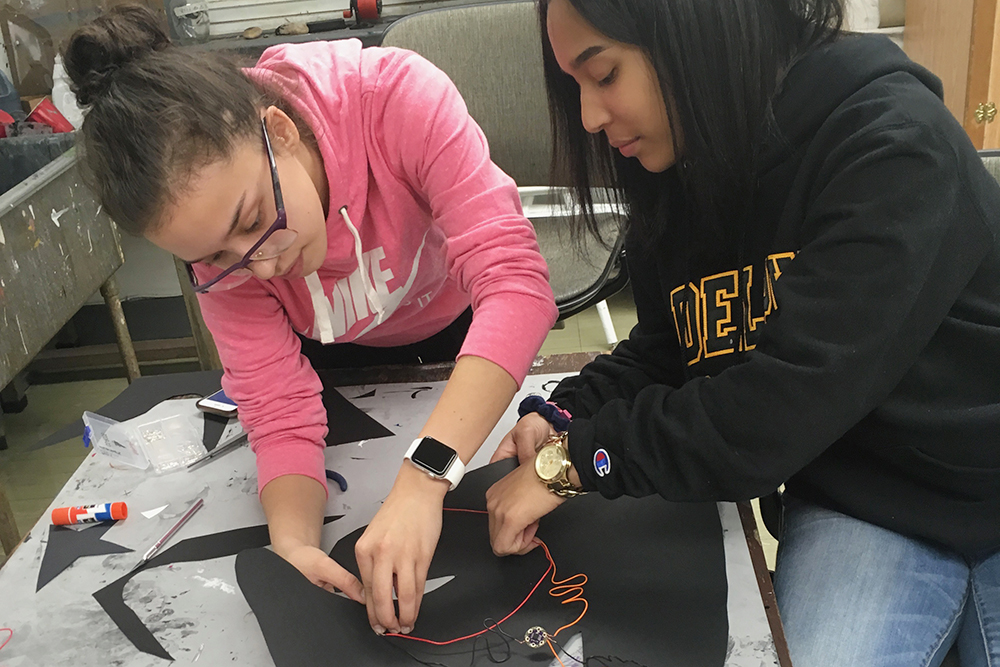 Interested in earning a master's degree in teaching—with a paid internship? Graduate enrollment for Adelphi's New York Noyce STEAM Pipeline Program is now open.
The 13-month-long New York Noyce STEAM Pipeline Program at Adelphi/NSF Robert Noyce Program is designed to encourage individuals with a background in science and/or trained in STEM fields to consider a teaching career in science education.
The program is for candidates who hold a bachelor's degree or 30 credits in one of the science disciplines, and are seeking a Master of Arts and initial New York State Teaching Certification for grades 7–12 in one of the science disciplines: biology, earth science, chemistry or physics.
Last spring, Adelphi was awarded a $1.2 million grant to support the New York Noyce STEAM Pipeline: Next Gen Science Teachers initiative, which was created to recruit, support and prepare 24 science teachers, including those from typically underrepresented groups, to take science teaching positions in high-need school districts.
When the grant was announced, Tracy Hogan, PhD, associate professor of science education and principal investigator for the grant project, said, "We see this as a great opportunity to advance the vision and mission of Adelphi University in its commitment to supporting the development of science teachers working in our underserved school districts on Long Island and in the metropolitan area."
Seven scholarships are available for students applying for the 2020–2021 school year.
All classes will be held at Adelphi's Manhattan Center.
Learn more about the NOYCE grant and apply.
---
For further information, please contact:
Todd Wilson
Strategic Communications Director 
p – 516.237.8634
e – twilson@adelphi.edu