When Andrew Fuchs set off for Japan this spring, he became the first computer science major to take part in Adelphi's study abroad program there.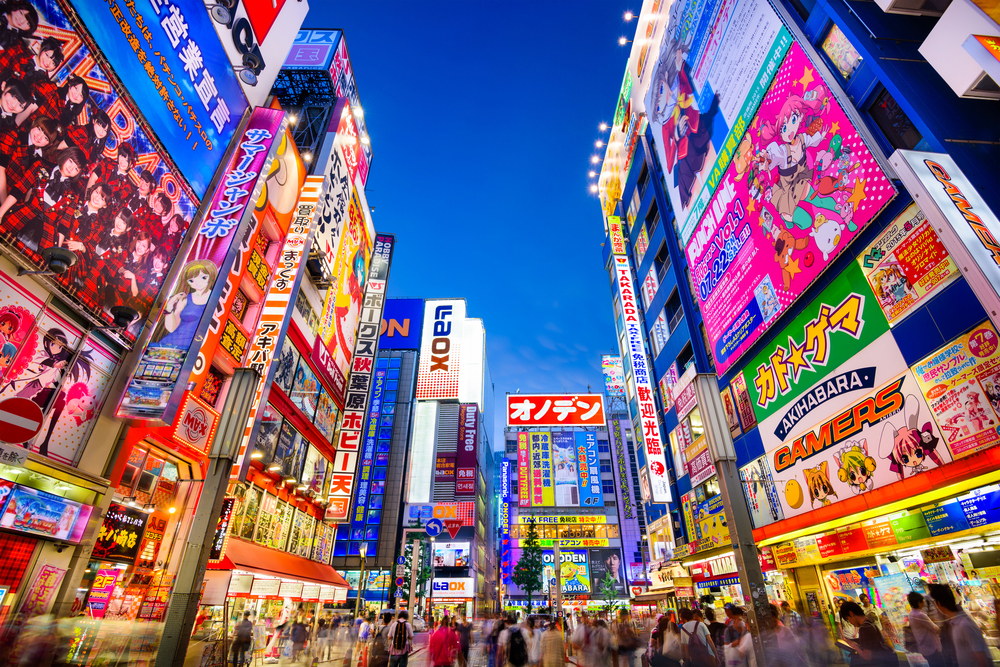 When Andrew Fuchs set off for Japan this spring, he became the first computer science major to take part in Adelphi's study abroad program there.
But he didn't go to Musashi University in Tokyo to take game development courses in the home of Sony, Nintendo and Atari. He went to continue learning Japanese and to follow up on his longtime interest in the country.
"I've been interested in Japan ever since I started playing computer games and watching anime," Fuchs said by Skype from Tokyo. "Now I've gotten into its culture and history, and I've taken two semesters of Japanese classes at Adelphi. Going to study it in Japan is helping me learn more and giving me a chance to speak it every day."
Going to Japan was a big step for the second-semester junior. He had never been overseas before. In fact, he had never really even been away from home, as he commutes to Adelphi from nearby Lynbrook, New York. He wasn't going to Tokyo completely cold, though—his uncle had lived and worked there and was able to tell him what he might expect.
One thing Fuchs didn't expect was to do so exceedingly well on the language placement test he took once he got to Musashi. He placed at a higher level than the one he was in when he left Adelphi, meaning he had a lot of catching up to do.
"Musashi uses the same two instruction books as Adelphi," he explained. "My new class started at the beginning of the second book, and I'd only made it through the first two-thirds of the first book. It took me a long time to figure out what I needed to figure out for myself."
Being forced to push himself was a good thing, though. "It's better this way," he said. "I'm getting through much more Japanese, and my comprehension is really improving."
Fuchs is also working on his Japanese outside of the classroom by spending time with the Japanese students at Musashi. He's joined a couple of school organizations, including the quaintly named Visiting Cafés Club. As one might guess, it involves visiting cafés with other students for tea or coffee and conversation. He's also joined the Youth Hosteling Club, which hosts dinners at restaurants and an overnight trip in June to Hakone, the famous national park at the foot of Mount Fuji.
Fuchs isn't the only international student at Musashi, which is one of the global partners of Adelphi's study abroad program. There are about 35 among the 4,000 or so undergraduates and graduate students at the university, including ones from France, Germany, England, the Netherlands, China and Taiwan.
It's been a totally enjoyable experience for Fuchs, and one that will extend through the fourth week of July, when the Japanese semester ends. Before he returns home, he plans to do some sightseeing, including a much-anticipated trip to Kyoto.
He may end up back in Japan after graduation, though, possibly to spend a year or two teaching English through the Japan Exchange and Teaching (JET) Programme. He's even considering applying to Japanese companies one day to work as a game developer.
In the meantime, he has advice for any other student planning to study abroad. "Try and experience as much as you can while you're there," he said. "There are so many interesting things to do. Besides everything I'm doing at school, I'm taking kendo and kyudo lessons. I'd have a really hard time finding those at home."
And what does he have to say to students who are thinking about studying abroad but are hesitant? "Don't be afraid," he advised. "This was my first experience being alone and on my own, and I was nervous. But if I can do it, you can."
---
For further information, please contact:
Todd Wilson
Strategic Communications Director 
p – 516.237.8634
e – twilson@adelphi.edu