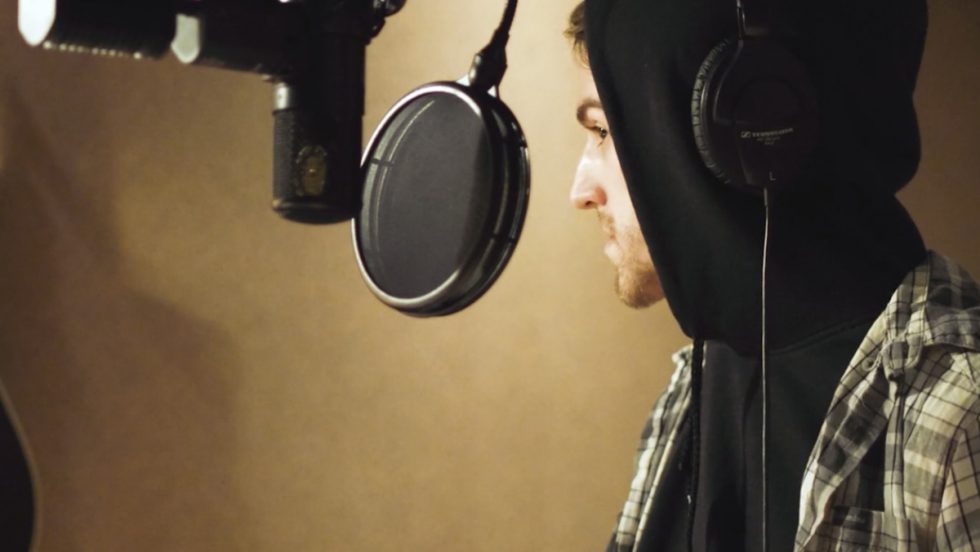 This annual festival showcased 16 films of various genres, all directed by Adelphi undergraduate students.
Imagine someone who looks exactly like you surprises you from behind. Or someone you quickly became close with turns out to be part of your imagination. From emotional thrillers to documentaries highlighting gun violence and dating apps, these are just some of the scenarios that Adelphi's student filmmakers tackled in their end-of-semester projects.
These students wrote the scripts, directed, filmed and produced these exceptional submissions throughout the spring semester. The annual Film Festival, hosted by the Department of Communications under the direction of Jack Furtado, technical director, was their opportunity to showcase their work and see themselves credited on the big screen.
Also on display was the camaraderie among the students. Many worked together on multiple projects. Besides directing, several students also acted in films directed by their classmates.
The Films and Their Student Directors
Here are the films screened, in order of appearance, followed by the name and academic year of the student director as of Spring 2023:
A Multipurpose Spray Commercial, by Nina Berntzen, junior
Too Emotional, by Mariam Shvangiradze, sophomore
Burnt, by Nicole Cecere, junior
Back the Students Not the Second, by Emilia Matarrese, junior
Respiro, by Olivia Reid, sophomore
Unspoken Strangers, by Noah Moss, senior
Alternate Exodus, by Jonathan Bauman, sophomore
Alone, by Brian Bucalo, junior
It's a Match! Dating Apps and Generation Z, by Alyssa Krell, junior
Why Do We Cuss at the Sky?, by Emilia Matarrese, junior
The Worst Documentary Ever!, by Ethan Bloch, junior
Become Undone, by Jonathan Bauman, sophomore
Ditto, by Emilia Matarrese, junior
Dissociation,

 

by Andrew Graziosa '23
Family Recipe, by Alyssa Krell, junior
Mouthwash and Pesticide, by Jade McClinton Dorley '23
The poster advertising the festival was designed by junior Alyssa Cavaiuolo.