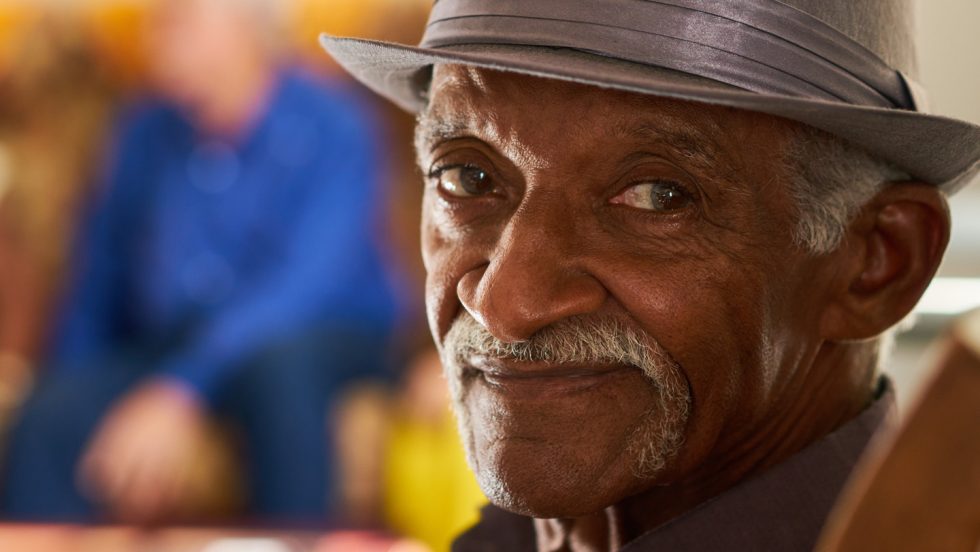 Steven Cox, PhD, assistant professor of communication sciences and disorders and director of the Voice and Quality of Life Laboratory (VQLL) at Adelphi University, studies how voice disorders can impact individuals' physical, psychological and social functioning. He has a particular interest in communication and quality-of-life concerns in individuals treated for laryngeal cancer.
When he wanted to better understand the issues faced by racial and ethnic groups throughout the continuum of laryngeal cancer care in the United States, he partnered with CarolAnn Daniel, PhD, professor of social work at Adelphi. Dr. Daniel possesses vast knowledge and expertise in disparities faced by racial and ethnic groups.
"The concept of disparities in healthcare is not new," said Dr. Cox. "The data concerning disparities in laryngeal cancer are similar to many other illnesses, including COVID-19. Racial and ethnic groups—in particular, African American and Hispanic individuals—have faced considerable disparities in COVID-19 testing, infection, hospitalization and deaths. Our article highlights similar disparities in screening and diagnosis, treatment, and rehabilitation for laryngeal cancer."
Dr. Cox and Dr. Daniel followed up on the work of Arden M. Morris, MD, and others then at the University of Michigan Surgical Collaborative for Outcomes Research and Evaluation, who proposed three underlying mechanisms to explain disparities in cancer care: patient factors, use of care and quality of care. They were also guided by the World Health Organization's definition of social determinants of health (SDHs) as "the conditions in which people are born, grow, live, work and age" and highlight how they are "shaped by the distribution of money, power and resources at global, national and local levels."
The pair analyzed data from the National Cancer Institute (NCI) Surveillance, Epidemiology, and End Results (SEER) Program, which provides detailed cancer statistics in an effort to facilitate research and reduce the burden of cancer on the U.S. population.
"The literature shows that cancer outcomes are significantly worse in underserved, segregated neighborhoods and among most racial/ethnic minority groups," Dr. Daniel reports. "Some groups fare better than others at different stages on the continuum of cancer diagnosis and care, but the research shows that African Americans have among the highest overall incidence of cancers. Notably, they have higher cancer mortality rates and incidence than white people regardless of the comparative socioeconomic status."
In the United States, racial/ethnic minority status is often associated with lower socioeconomic status, and socioeconomic inequality is recognized as a major factor in health disparities. Analyses of long-term trends suggest that as socioeconomic inequality widens, so do health disparities.
Dr. Daniel reports, however, that affluent African Americans also have elevated mortality and incidence rates, similar to or higher than those of white people in the most socioeconomically disadvantaged group. This suggests that socioeconomic status does not fully account for racial/ethnic disparities in incidence, mortality and outcomes, yet there is a reluctance among experts to identify racism as a root cause of health disparities.
The article by Dr. Cox and Dr. Daniel highlights the many ways that racism can lead to poor outcomes for racial and ethnic minority patients and offers concrete, feasible approaches to improving health equity—a first for this kind of cancer analysis. Suggested interventions include addressing implicit biases and cultural competency among caregivers, creation of organizational policies and rigorous systems of accountability to address patient and employee complaints of discrimination, increasing diversity within healthcare teams and targeted wellness education programs.
These actions can not only improve laryngeal cancer care for Black and Hispanic patients, but they will also improve healthcare overall for all minorities and the health and well-being of the entire U.S. population.