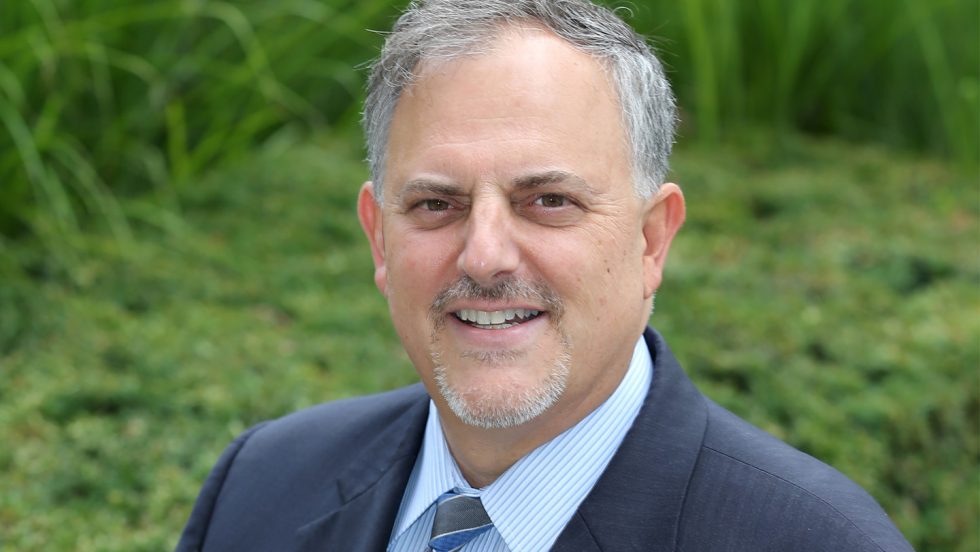 Since joining Adelphi in September 2017, James (Jim) Perrino, Adelphi University executive vice president of finance and operations, has achieved an enviable track record of success.
His financial expertise and outstanding leadership embody the University's firm commitment to serving Adelphi's students, faculty, alumni and community—and have earned him recognition as a 2021 Long Island Business News (LIBN) Business and Finance Awards program honoree.
The program honors top Long Island financial professionals whose exemplary stewardship of Long Island's business community positively impacts the region. It also salutes the honorees' dedicated support of Long Island communities through charitable activities.
"I am humbled and honored to be recognized as a 2021 LIBN Business and Finance Award honoree," said Perrino, who has spearheaded countless initiatives that have increased Adelphi's financial and organizational strength.
Meeting the Challenges of a Global Pandemic
Perrino oversees numerous critical University operations, including finance and budget, information technology, facilities, human resources and employee relations. Notably, he also recently played a pivotal role in meeting the challenges of a global pandemic.
"This past year created enormous logistical and financial challenges for [Adelphi], which necessitated a thoughtful and strategic response to the rapidly changing pandemic environment," he recalled. "The University faced many difficult decisions, but the steps we took allowed us to maintain our financial strength, sustain our faculty and staff and deliver a high-quality academic experience to our students."
Perrino's proactive leadership, in fact, led to Standard & Poor's (S&P) reaffirmation of Adelphi's A- bond rating in February 2021—a stark contrast to S&P's simultaneous downgrading of nearly 40 percent of U.S. colleges and universities.
Perrino believes in giving back to the local community. In December 2020, he led Adelphi's successful efforts to donate much-needed furniture and dining service equipment to Long Island's Hempstead Union Free School District.
"I believe that our collective work has left Adelphi well poised to continue to provide an exceptional education to our students and to serve the surrounding community," he added.