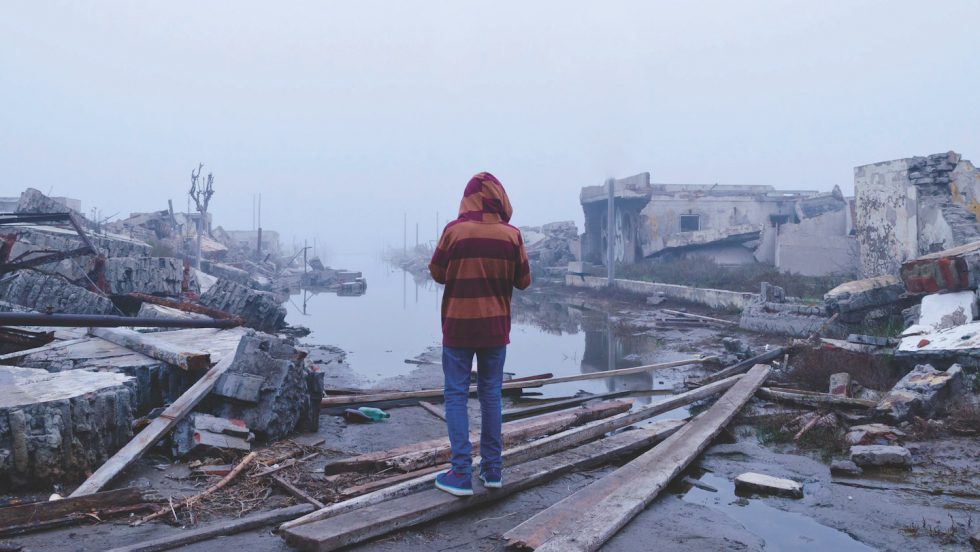 From natural disasters to power failures, Adelphi is committed to preparing students for professional crisis management.
From natural disasters to power failures, Adelphi is committed to preparing students for professional crisis management. In 2003, Adelphi became one of the first higher education institutions to offer emergency management course work. Today the program offers master's, bachelor's and associate degrees in emergency management, as well as a graduate certificate.
The College of Nursing and Public Health and the College of Professional and Continuing Studies share the emergency management program, which now has 20 students (12 undergraduate, eight graduate) and more than 200 alumni. This allows students from different disciplines to learn how emergency management may play a role in their careers.
"In multiple ways, we're able to cross-pollinate between the emergency management program, nursing program and the public health program at those undergraduate and graduate levels," said Kenneth C. Rondello, MD, clinical associate professor, who played a major role in the program's development.
The emergency management program can lead to careers in fields as diverse as homeland security and healthcare-related and environmental emergency management.
David Williams, EdD, director and clinical assistant professor, believes emergency management is something everyone should be familiar with.
"Name me one component of society that doesn't need emergency management," he said. "Any place where people gather, emergency management is required to be considered for the safety of the people there."
Dr. Rondello and Dr. Williams have extensive backgrounds in emergency management. The latter has helped out in various hurricanes, floods and wildfires, while Dr. Rondello is a 9/11 first responder who has traveled to emergencies in a dozen countries, from Ghana to Haiti.
Word about Adelphi's involvement in disaster preparedness is spreading. In February 2019, representatives from the Cabinet Secretariat of the Japanese National Resilience Promotion Office visited Dr. Williams to learn more about disaster preparedness.
The emergency management program has been offered fully online since 2008. Many interested students worked full time as nurses, first responders, paramedics and more. As a result, they weren't able to commit to a 15-week course on a specific day and time of the week.
Online availability gave students the freedom to earn their degree on their own time while also expanding Adelphi's geographical footprint.
"My students are essentially from all corners of the nation," Dr. Williams said. "I have students in California who write to me about wildfires enclosing their hospital. I've had students talking about the blizzards in the Midwest."
Adelphi has been able to take advantage of educational tools such as VoiceThread, a tool that allows professors and students to have a visual presence.
Many of the professors are active in their field and have worked with the U.S. Secret Service or on nuclear submarines and traveled to dozens of countries to apply their emergency management expertise. They deliver essential course materials and incorporate current events into the classroom, such as the anti-vaccine movement and the Spring 2019 measles outbreak.
"Being a professor at Adelphi, I'm able to leverage those experiences into opportunities for student learning that I wouldn't have otherwise if I didn't do these deployments," Dr. Rondello said.
---
For further information, please contact:
Todd Wilson
Strategic Communications Director 
p – 516.237.8634
e – twilson@adelphi.edu