Betty Vohr '62 was born in Brooklyn, NY to immigrant parents. She grew up in upstate New York, where her family relocated to manage an inn. It was there, at the young age of 13, that Betty was first inspired to become a pediatrician. The suggestion came from a psychiatrist who had a summer home in the same town and continued to see pediatric patients during the summer.
She noted Betty's interest in the young patients who stayed in the inn when they came up for therapy sessions and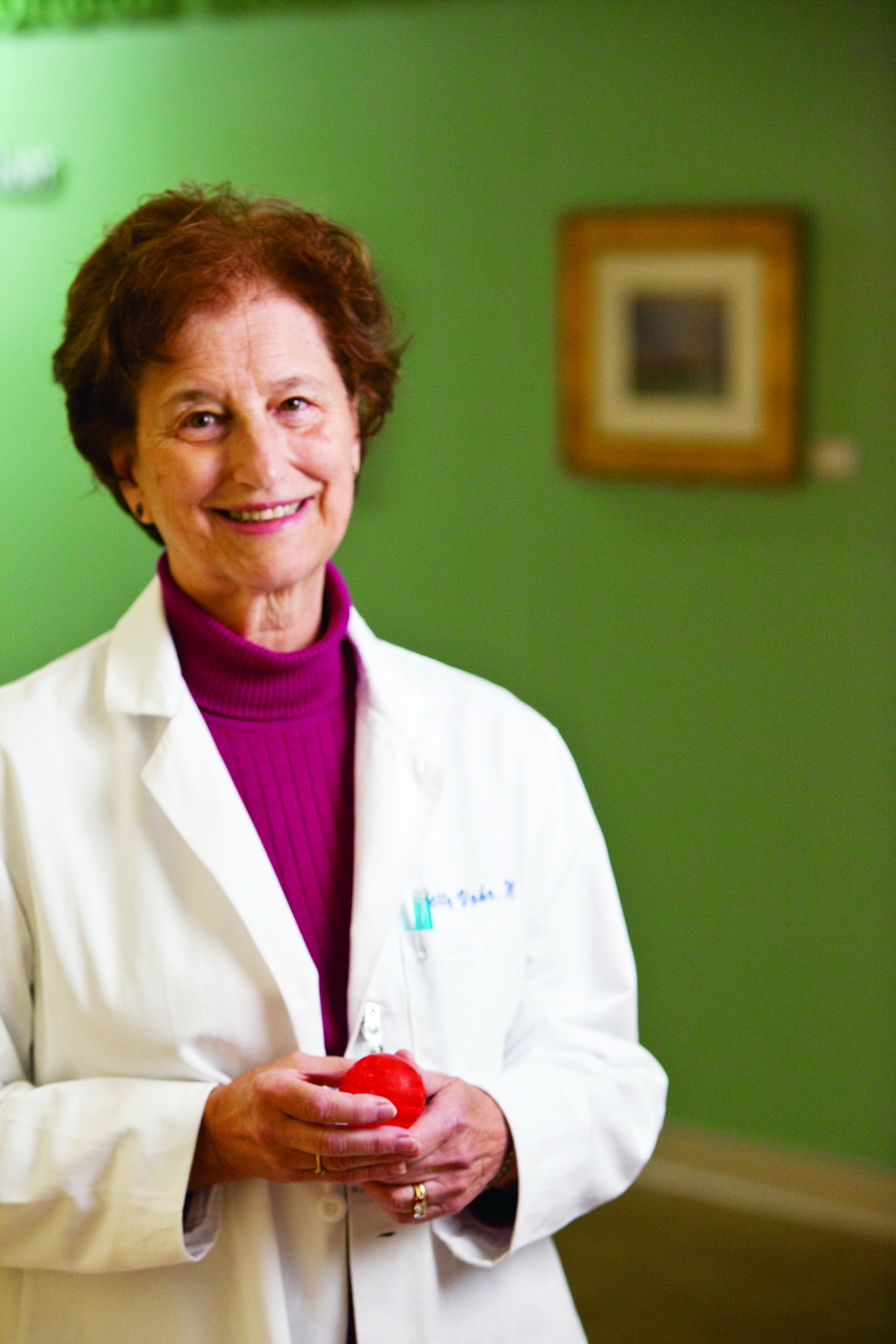 suggested she might consider pediatrics as a profession. Motivated by her aspiration and with the help of a scholarship, Betty majored in biology at Adelphi. The support she received from the program's faculty, particularly Dr. Harry Brenowitz, who helped her get a firm pre-medical foundation, and the program's director, she began to conduct her first research project which started her on the path of a lifelong career in academic pediatrics.
Living on campus and working as an assistant to the house mother in East Hall, Betty had a full college experience. She was active in the Sigma Kappa sorority, serving as secretary and later vice president, enjoying everything from meetings to grand social events and adventures in the city. The enduring friendships she made at Adelphi remain strong today. Talking about a recent get-together, Betty noted that "the best part of our reunion was sitting around and reminiscing about our early experiences at Adelphi and how much we gained from the experience there." Professionally, Betty's focus was in the area of neonatology, investigating short and long-term outcomes of high-risk infants who required care in a Neonatal Intensive Care Unit. A cornerstone of her career was receiving a grant by the Department of Education to investigate the feasibility of newborn hearing screening. Her research resulted in an NIH recommendation for universal newborn hearing screening in the United States, a standard which has now spread throughout the world. In recent years, she has shifted her focus towards the impact of both medical and environmental risk factors (such as healthcare disparities and inequities, poverty and adverse maternal mental health) on the outcomes of infants and children. Currently, she has contracts with Medicaid providers in the state of Rhode Island for the Transition Home team to provide enhanced medical and social services for both the mother and high risk infant in order to effectively address the needs of the most high-risk families.
Betty and her husband have been married for 32 years. Together, they have four surviving children and two grandchildren, one of whom is graduating from medical school and going into the field of psychiatry. 
Betty touches lives not only from her life-changing work in research and clinical care, but also as a loyal supporter of Adelphi. Grateful for the support she received as a student, she now wants to give back. "Today, tuition is even more challenging for students. There are more and more worthy applicants who would benefit from having support from donors and former undergrads who have been through the system, are familiar with the benefits and challenges, and know the strengths of Adelphi."