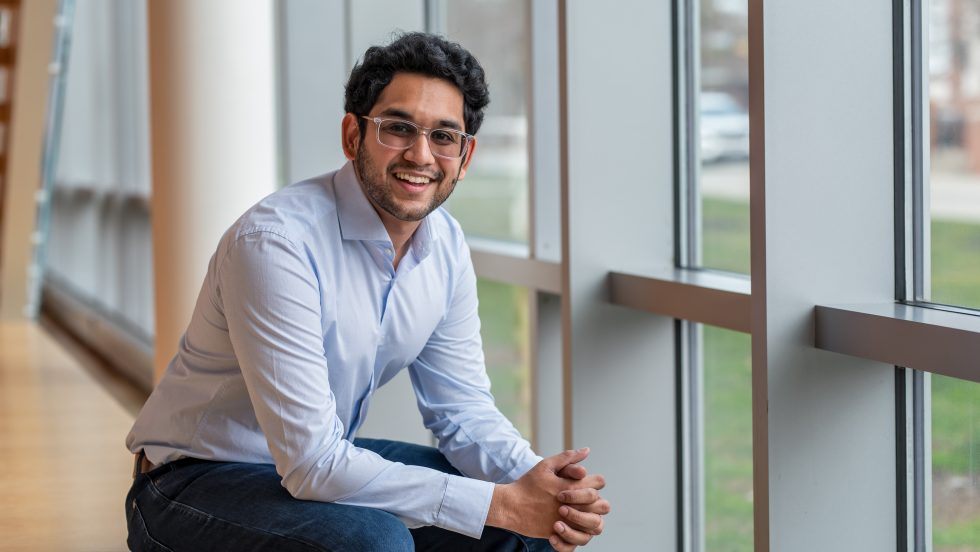 Adelphi junior Dhruv Gupta has been awarded a prestigious Fulbright Canada Mitacs Globalink Program scholarship. A special program of Fulbright Canada, the award provides summer internship opportunities for 50 top-ranked American undergraduate students interested in pursuing advanced research in their academic discipline.
As a recipient of the scholarship, Gupta, a biology major in Adelphi's joint degree program (BS/MD) with SUNY Upstate Medical University, will have the opportunity to take part in professional training as well as extensive opportunity for cultural, social and recreational experiences. He will spend his 12-week internship at Dalhousie University in Halifax, Canada, conducting research on innovative methods for retinal image analysis.
"I am elated to have won this scholarship and gain the opportunity to conduct ophthalmological research in Canada this summer under the Fulbright grant," said Gupta. "I am excited to see how science and society work across borders, cultures and disciplines."
Gupta's project will focus on developing tools to use Optical Coherence Tomography (OCT) and OCT-Angiography imaging for studying retinal disease pathogenesis from a 3D perspective. This research will help to provide new insight into retinal diseases, leading to improved diagnostics and patient care.
"Through this opportunity, I hope to observe key successes of the Canadian healthcare system and aspects that need further development enabling me to become a well-rounded and globally competent physician," said Gupta.
The Fulbright Canada Mitacs Globalink Program supports the larger Fulbright goals of advancing knowledge and understanding in the world by promoting international study, research and ambassadorship.