Debbi A. Smith, M.A., M.B.A., M.S.L.S., has been appointed Interim Dean of University Libraries for Adelphi University effective April 1.
Dear Colleagues,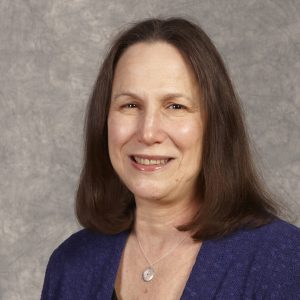 It is my great pleasure to announce that Debbi A. Smith, M.A., M.B.A., M.S.L.S., has been appointed Interim Dean of University Libraries for Adelphi University effective April 1.
Professor Smith joined the Adelphi University faculty in 2004 and has made an enormous impact on our libraries' transformation in response to the historic shift from print to digital communication and publishing. She has done an exemplary job of anticipating and accommodating the changing academic and research needs of students and faculty and has applied her strong business sense to the masterful management of the University Libraries' budget to meet the community's growing and changing needs for information.
A recognized authority on library and collections management, Professor Smith is responsible for the Adelphi University Libraries collection management strategies, including oversight of continuous and systematic review, documentation and evaluation of the print and online collections. Professor Smith has published scholarly works on library and collection budget management and strategic marketing of library resources and services. Both areas of expertise have benefited the Adelphi University Libraries and the overall community, as Professor Smith has systematically improved the libraries' offerings and support and increased awareness and utilization of them.
In a testament to the respect she has earned from Adelphi University students, staff and faculty, Professor Smith was awarded the Adelphi University Excellence in Faculty Service Award for 2016–2017. A dedicated member of our academic community, she has served on our Middle States Self-Study Steering Committee; the Faculty Senate Committee on Academic Affairs; the Faculty Committee on Retention, Tenure and Promotion; and numerous University Libraries committees. She is active in professional organizations including EAST (Eastern Academic Scholars' Trust), CONNECT NY, the Association of College and Research Libraries/Greater New York Metropolitan Area Chapter (ACRL/NY), and the American Library Association (ALA).
Prior to joining the Adelphi University faculty, Professor Smith served as senior reference librarian and subject bibliographer in the Research Division of the New York Public Library. Professor Smith holds a Master of Science in Library Science from Columbia University School of Library Service; an M.B.A. in Marketing from New York University, Graduate School of Business Administration; a Master of Arts in history from Columbia University Graduate School of Arts and Sciences; and a Bachelor of Science with a double major in biology and history from Stony Brook University.
As an academic department of the University, Adelphi University Libraries provide education, information resources, services and facilities that advance teaching, learning, research and creative activity. Faculty of the Adelphi libraries educate our Adelphi community in the effective discovery, evaluation and use of information resources. I can think of no better person to lead the Adelphi University Libraries at this time than Professor Debbi A. Smith.
Please join me in congratulating Professor Smith on her appointment to Interim Dean of University Libraries for Adelphi University.
Sincerely,


Steve Everett
Provost and Executive Vice President
---
For further information, please contact:
Todd Wilson
Strategic Communications Director 
p – 516.237.8634
e – twilson@adelphi.edu