Dear Class of 2020 and Our Adelphi Family,
Last month, I shared with you that Adelphi University is unable to hold our traditional Commencement and Doctoral Hooding ceremonies as planned for this May.
In response to evolving guidance from our government and public health officials, we suspended these ceremonies to protect the well-being of our Adelphi community during the rapid spread of the coronavirus. As you know, we are currently operating under a state mandate that limits large gatherings.
I genuinely share in the deep disappointment of our 2020 graduates, their loved ones, and all at Adelphi, who champion our students' journey to this momentous milestone. It was one of the most challenging decisions that our University's Executive Leadership and I have had to make so far.
We asked our University-wide Commencement Steering Committee, made up of students, faculty and staff, to explore options and alternatives to the large-scale gathering we traditionally hold each May. I thank all our students, parents and families, faculty, and staff who shared feedback for our committee to consider, including:
A virtual ceremony
Smaller college and school ceremonies
Waiting until an unknown date to host a University-wide ceremony
After weighing extensive input from our community, the committee unanimously recommended:
At a later date to be determined, Adelphi University will host an in-person, University-wide, traditional Commencement for the Class of 2020 as well as a Doctoral Hooding ceremony. The date will be determined once it is safe and allowable by public officials to resume large, in-person gatherings.
I want you to know that we are committed to celebrating your achievements with all the pomp and circumstance that every other Adelphi graduating class has enjoyed.
Additionally, in May, we will find special ways to celebrate you and mark this special milestone in your life. Even virtually, our community looks forward to sharing your excitement as you officially become Adelphi alumni.
Our Commencement Steering Committee has compiled frequently asked questions for you and your families, available on our Commencement page. Please continue to submit any questions not yet addressed or share your feedback at commencement@adelphi.edu. We are listening.
Additionally, I thank you for your patience and support as our Commencement Steering Committee works on the plans for this event, which will likely take months of hard work in very unprecedented times of challenge for everyone.
The poet Maya Angelou said, "Hope and fear cannot occupy the same space. Invite one in to stay." We are all living in difficult times right now, full of worry and uncertainty. I hope this letter brings our graduates and all our Panther families hope, confidence and a joyful event to anticipate in the future. #StayGold
All the best,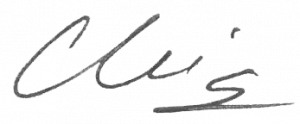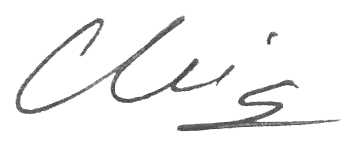 Christine M. Riordan, PhD
President