Dear Adelphi Family,
We're nearing the end of a semester that has brought many changes and challenges to all of our lives–and most certainly to your college experience.
Adelphi has been working tirelessly to maintain the world-class academics you expect from our University, and we have an equally relentless focus on our plan to move forward.
As we look ahead, I'd like to give an update on our plans for the fall semester and share the important factors that will guide our University's decisions moving forward.
Adelphi is actively working toward resuming in-person operations this fall, abiding by the federal government's criteria for how states must approach reopening. New York's Governor Andrew Cuomo has made it clear that our state will open slowly, by region, and be guided by public health mandates.
Last week, a Restart Plan for Higher Education Task Force was launched by the Commission on Independent Colleges and Universities (CICU). I am co-chair of this task force along with the provost from Cornell University; and together with higher education leaders from across New York, we are working quickly to develop guidance for reopening our campuses and returning to face-to-face learning as soon as it is safe to do so.
As Adelphi follows the guidance of our officials, it is clear that for some time we will navigate a "new environment" that looks different from what we once knew. Until a vaccine and effective therapeutics are developed, all institutions of higher education will need plans and protocols in place, following federal and New York State government's criteria, that balance the college experience with what is best for our health and safety.
We are committed to bringing our community back to campus safely and as soon as possible. We are cautiously optimistic about restarting face-to-face instruction at Adelphi. We expect that classrooms, public spaces, residence halls, and operations will see some changes, to possibly include:
Pretesting of our community members for infection or antibodies
Robust testing throughout the school year
Classroom layouts that follow social distance requirements
Required protective masks in social and public settings
Hybrid learning formats to allow for some continued remote learning and teaching
Ability to go remote at a moment's notice for all classes
Operating many staff functions remotely
Abiding by NCAA guidelines for all athletics operations, including working with our sister institutions in the NE-10 Conference to determine playing schedules
I know, more than anything, we all want certainty, and we all want to be back together. Our planning over the next few weeks, along with the preparation that is occurring across the state through the work with CICU, will allow us to customize a restart plan that is right and safe for Adelphi. Each university's restart plan will look slightly different based on location and size of student body, among other factors. We will make our restart plan uniquely ours to reflect our values and our commitment to our students and our community.
Since 1896, Adelphi's commitment to our students has endured through wars, devastating storms and events that have shaken our nation. This pandemic is testing every facet of our society and is testing each of us personally. Still, I do not doubt that our University and community will overcome the challenge and emerge stronger, as we have done time and again in our long history.
Thank you for the trust you've placed in Adelphi's leadership, faculty and staff to continue providing world-class academics in an environment that is uncharted for us all.
I'm proud of how we've all risen to the occasion, and even more proud of our students for not only adapting, but shining through this crisis. Your fortitude and positivity speak to the success you will achieve in life beyond Adelphi.
As we receive new recommendations from our public health officials in the coming weeks, we will share our decisions and plans for safely restarting campus activity. In the meantime, please be assured that we remain committed to the same goal: restarting the Adelphi that we all love.
All the best,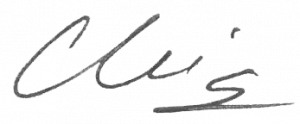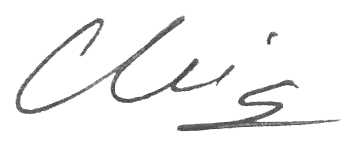 Christine M. Riordan, PhD
President