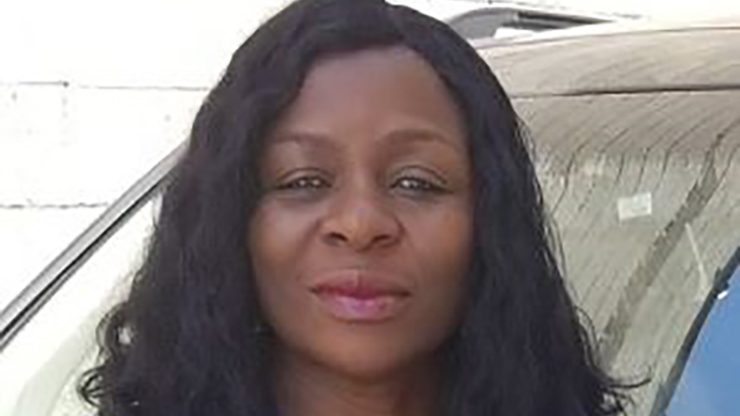 How would you describe your professional experience here at Adelphi?
I am an assistant professor in the College of Nursing and Public Health (CNPH). I received my PhD in Nursing Science from Adelphi University in 2018. My dissertation was on hypertension in Blacks/African Americans, in which I investigated the relatively most important factors of treatment adherence using a community sample of Black/African Americans in New York who are diagnosed with hypertension. In addition to teaching in the CNPH, I am a nurse practitioner at Adelphi University Health Services where I currently offer telehealth visits to our student population.
What is it like to be a person of color working in the health field?
I feel honored and blessed to contribute to healthcare since the mid-1980s. My motivation to become a nurse emerged from an encounter with a nurse when I was in high school in Nigeria. I was often embarrassed with my lower extremities' skin infections, especially in my boarding school environment. Not being able to wear pantyhose or pants to cover the lesions made matters worse for me. This nurse helped boost my self-esteem and was committed to my care through the resolution of my skin problems. I made a decision to become a nurse and contribute to society meaningfully through healthcare, both in Nigeria and, for the past 30 years I have resided in New York.
Could you reflect on COVID-19 and hypertension and their impact on the Black/African American community?
Health disparity is a big issue. Evidence in the literature shows that Black/African Americans have a higher prevalence of both hypertension- and COVID-19-related deaths compared to their white racial counterparts. Incidentally, high rates of COVID-19 vaccine hesitancy among many Black/African Americans were noted at the beginning of the vaccination approval for some obvious reasons. With a commitment to health equity and community outreach projects, we hope to narrow health disparity gaps.
What can be done to reduce the disparity of COVID-19 and hypertension in the Black community?
It is important to embrace the concepts of diversity, equity and inclusion when working with any community, including Black communities. Taking time to understand the community and utilizing approaches that meet the needs of the community are crucial. Continued awareness, community outreach programs and measures to improve access to healthcare are important. Involving some trusted community and faith-based leaders is helpful in this population. Relevant health promotion activities like blood pressure screenings, accessible COVID-19 protective supplies (vaccines, masks, etc.) and intervention programs to improve health equity need to be prioritized in Black communities.