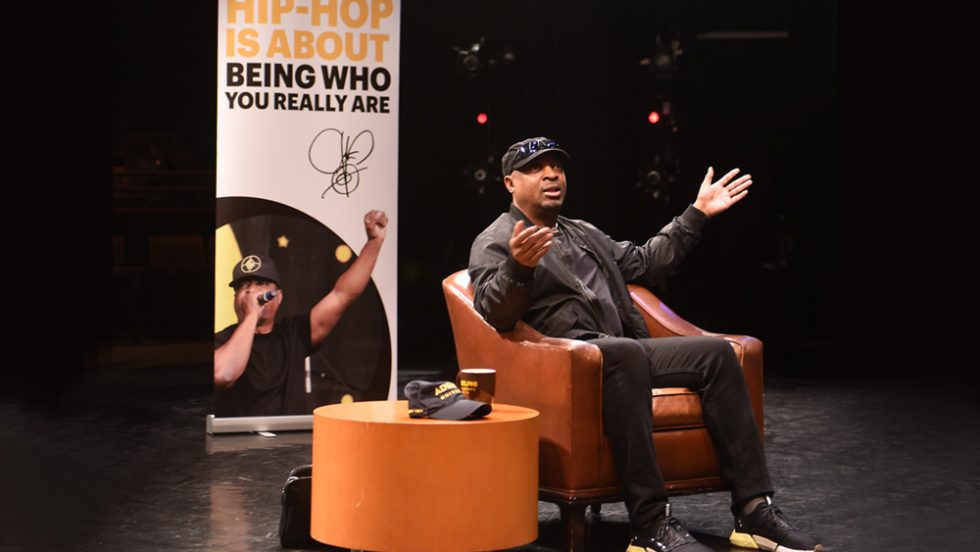 Folio Weekly pays tribute to the hip-hop legend.
Carlton Douglas Ridenhour '84, '13 (Hon.), better known as Chuck D, was highlighted in the Folio Weekly article, "Hidden Treasure." The article, written by Josue Cruz, gives a detailed synopsis of the formation and early days of the well-known hip hop band, Public Enemy.
The group's first album, Yo Bum Rush the Show, which was critically acclaimed, featured "erratic beats that melded well with Chuck D's empowerment lyrical content," in the words of Cruz.
The tremendous success of the group could be attributed to each member's ability to "listen to lyrics and deconstruct beats, only to rebuild them to accentuate the rhymes." The result was a type of music production that "had never been done."
Public Enemy was inducted into the Rock and Roll Hall of Fame in April 2013 and has been recognized repeatedly for its revolutionary impact on music and culture.
» Read the full story in Folio Weekly.
---
For further information, please contact:
Todd Wilson
Strategic Communications Director 
p – 516.237.8634
e – twilson@adelphi.edu