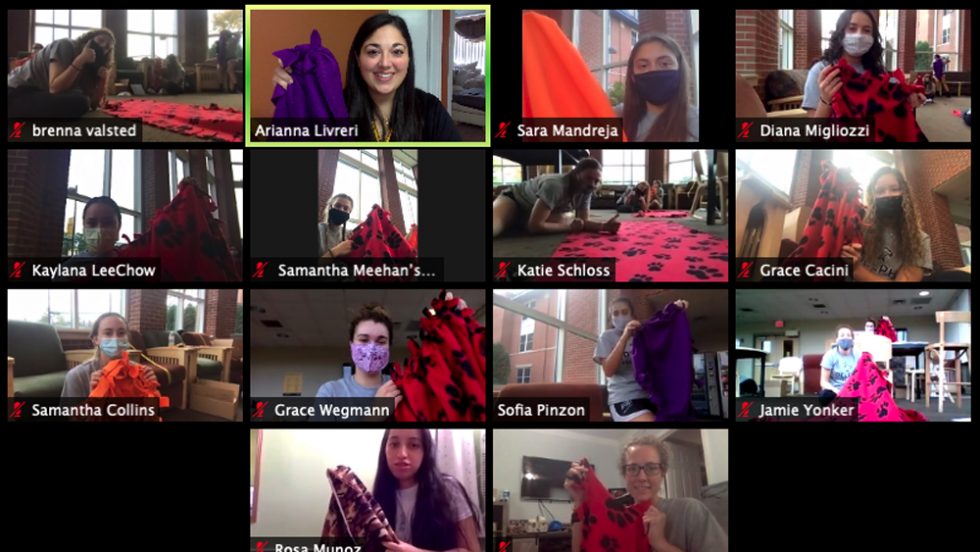 Throughout the month of March, the Adelphi community will come together to pay it forward from wherever they may be. Participating in community service initiatives can be an extremely rewarding experience.
All month long, the Center for Student Involvement, along with other student groups and offices, is planning virtual service events, in-person volunteer opportunities and social media awareness campaigns. This year, especially with COVID-19 having such a deep impact both within and outside of our community, we have worked to expand the reach of Adelphi Gives Back Month.
The Center for Student Involvement started a new initiative called Adelphi Gives Back Globally, in which students have the opportunity to give back to communities around the world. This global service includes Honduras hurricane relief efforts, pairing Adelphi students with Ukrainian students studying English, and hosting virtual events for children in Central Asia to help their English language learning. Networking with community members and different service sites is an important life skill that can help you in the future. Connect with organizations such as the Peace Corps, Mary Brennan INN and more. Learn about ways to pay it forward from home with our Looking to Help From Home Series or participate in our Alternative Weekend Experience with Crossroads Farm at Grossman's.
There are so many ways to give back this month and make an impact on your community. Visit the MyAULife Adelphi Gives Back page for more information.