With the end of 2019 in sight, and with the thankful spirit of the holiday season, I'd like to take a moment to reflect on the winning year our entire Adelphi community has made possible.
Dear Students, Faculty, Staff and Friends,
With the end of 2019 in sight, and with the thankful spirit of the holiday season, I'd like to take a moment to reflect on the winning year our entire Adelphi community has made possible. From our world-class academics and spirited athletics to the promising results of our Momentum strategic plan, we are realizing our goal of being a great modern metropolitan university that transforms and enriches the lives of our students.
The individual "wins" of the past year are worth celebrating. I would like to share just a few of many in 2019 that will build upon one another to make our University an even greater place to learn, grow and pursue dreams.
Adelphi won big in U.S. News & World Report rankings. The University was ranked as one of the nation's Best Colleges and named among the best in several important areas: Social Mobility, First-Year Experience, Best Value and a Best College for Veterans. Our nursing program moved up 49 spots on the Best Nursing Schools list, and five Adelphi programs made the 2019 Best Graduate Schools lists. Adelphi has also been recognized by the Colleges of Distinction organization as a 2018-2019 Career Development College of Distinction for the exceptional ways we equip students with skills that promote successful, lifelong careers. Each of these acknowledgments reflects the strength of our commitment to creating innovative, accessible programs while growing Adelphi's reputation on the national level.
Women's lacrosse won its ninth national championship. The Panthers women's lacrosse team was 19 and 3 on the season, earning its record ninth NCAA title in May. I'm so proud of all our student-athletes' accomplishments both on the field and in the classroom; it's worth recognizing that more than three-quarters of all Adelphi Panthers made the NE10 Conference Academic Honor Roll.
We won a top national award for our commitment to diversity and inclusion–for the second consecutive year. Adelphi was among just 2 percent of universities nationwide selected as winners of INSIGHT Into Diversity magazine's Higher Education Excellence in Diversity (HEED) Award for our efforts to recruit and retain a diverse student body and faculty and for our promotion of an open and welcoming campus climate. We also appointed two outstanding members of our community–both with lengthy records of innovative work in social justice–to top positions in our Office of Diversity and Inclusion. I am so proud of our community's dedication to being a model institution that values, supports and welcomes every individual.
Adelphi's faculty won news coverage for their fascinating work. From a Forbes feature on the discovery of the skull of a 14th-century defender of a Byzantine fort in Greece to both local and national media coverage of a week spent without smartphones, the scholarly work of our faculty has earned widespread attention. We're so fortunate to have our students educated by such inspiring leaders in their respective fields.
Our programs won the support of community partners. Adelphi is collaborating with a broad range of partners to offer engaging new opportunities to our community. We teamed up with Brookhaven National Laboratory to launch a new minor in scientific computing; the Robert B. Willumstad School of Business initiated a job-shadowing program with outstanding area companies; and our new Innovation Center in Swirbul Library will soon partner with area nonprofit and for-profit organizations to give our students hands-on experience right here on campus. By strategically working with outside partners, we continue creating experiential opportunities that allow Adelphi students to learn and grow.
Adelphi continues to win grants that fund impactful programs and exciting projects on our beautiful campus. Last year's $5 million Higher Education Capital (HECap) Matching Grant from New York state was directed at the renovation of our Ruth S. Harley University Center (UC). This year, we were awarded another $1 million to enhance our residence halls. Our community eagerly awaits the transformation of our UC into a new and modern hub of student and academic life–we're on track to complete the project in Fall 2020. Adelphi is also the proud recipient of a $1.2 million grant from the National Science Foundation for our STEAM program aimed at recruiting, supporting and preparing students for science teaching positions in high-needs school districts.
Exciting things are on the horizon for Adelphi, and we've had great support to make them possible. As members of the Adelphi community, we are all part of something bigger than ourselves. This holiday season, I am full of Panther pride and so thankful for all we've accomplished. I'm looking forward to our continued success together.
I hope you all had a great semester and I wish you holidays filled with warm memories and cheer. I will see you in the new year!
All the best,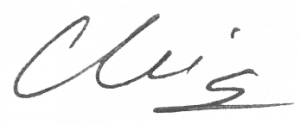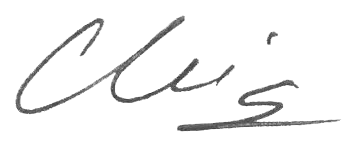 Christine M. Riordan, PhD
President
---
For further information, please contact:
Todd Wilson
Strategic Communications Director 
p – 516.237.8634
e – twilson@adelphi.edu