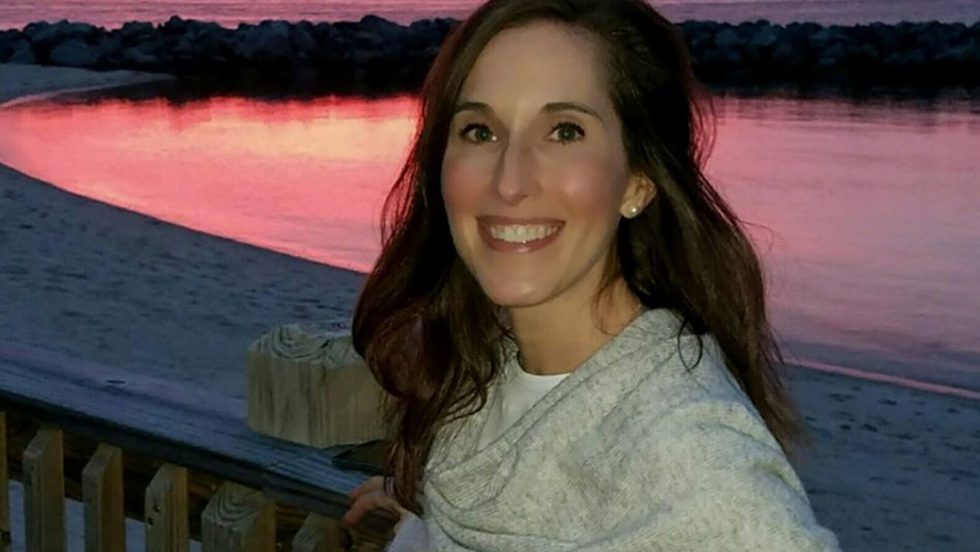 In March 2020, as New York entered lockdown and COVID-19 patients overwhelmed area hospitals, Lea Theodore, PhD, Gordon F. Derner School of Psychology professor and director of the Derner school psychology program, received an email out of the blue.
"It came from Governor Cuomo's office, asking if I would provide pro bono services to medical professionals on the front lines," Dr. Theodore said. "I asked a colleague, do you think this is legit?" After her initial moment of hesitation, Dr. Theodore quickly realized the email was genuine and understood just how critical the need would be.
"Mental health is one of the most neglected areas of public health, especially when it comes to physicians," she said. "When the pandemic began, we weren't starting with a mental health baseline of zero. They already had elevated levels of depression, suicide and burnout. Doctors die by suicide at more than twice the rate of the general population, the highest of any profession." What's more, she said, "The specialty with the highest level of burnout is emergency medicine, because they work far more grueling hours than most physicians and certainly under more stressful conditions."
A Recipe for an Existential Disaster
For medical professionals working in emergency rooms in New York during the early days of COVID-19, those stressful conditions were exacerbated in every way. "It was shift after shift, day after day, a scale of suffering that they had never ever witnessed before," Dr. Theodore said. "They worked brutal 72-hour shifts with countless intubations and fruitless CPR attempts. They had to deal with medical ethics issues. There was a lack of PPE [personal protective equipment]. They had a constant tsunami of patients. They saw more death in one week than they'd seen in their entire careers."
Dr. Theodore witnessed that play out. "For physicians and nurses who are action oriented and keen on finding solutions, it became a recipe for existential disaster," she said.
In ordinary times, therapy usually happens during weekly appointments inside regular working hours. In COVID-19 times, the medical professionals Dr. Theodore was treating worked back-to-back shifts, with no real opportunity for scheduled appointments. "If the only time they had was at 3 a.m., calling from a corner of the hospital, that's what we worked with."
Rallying Colleagues for Support
Dr. Theodore has long been active in the American Psychological Association. She is currently a council representative for the School Psychology Division and was elected a fellow of the APA in October 2021. Shortly after she began her pro bono work with medical professionals, she emailed her APA colleagues, wondering if anyone else was providing similar services and asking what APA could do in a coordinated effort to support frontline medical professionals, as well as what they could do to support the psychologists treating them.
Dr. Theodore was heartened by the immediate response. "They acted in a New York minute," she said. Right away, the APA began adding resources for mental health professionals treating frontline COVID-19 medical workers to their website. They've been adding ever since.
The global nature of the pandemic meant Dr. Theodore's experiences quickly became relevant for colleagues around the world. Not long after her first email to the APA listserv, the APA's International Psychology Division reached out, and Dr. Theodore has now given presentations in more than 16 countries about her experiences and her knowledge, training and supporting mental health professionals to provide similar services in their own countries.
From Crisis to Ongoing Efforts
By the early fall of 2020, Dr. Theodore was able to wind down her pro bono treatment of frontline medical professionals, but the effects on her work have extended beyond that harrowing spring and summer.
During those overwhelming early days of the COVID-19 crisis, Dr. Theodore postponed a book project, the first desk reference in school psychology, akin to the Physicians' Desk Reference, which she is co-editing. She fully returned to it soon after, however, and it is expected out from Oxford University Press in Summer 2022.
That was a tiny shift, but other shifts have been more permanent. "I don't know anyone who did the same work I did and came out unchanged," Dr. Theodore said. "It changed my perspective on a lot of things," she said, including her research. She's continuing her long-standing focus on mindfulness, but—unsurprising, given her experience—she's now more focused on individuals who have experienced trauma.