How can students get career advisement, job interview tips or help writing résumés now that they're not on campus?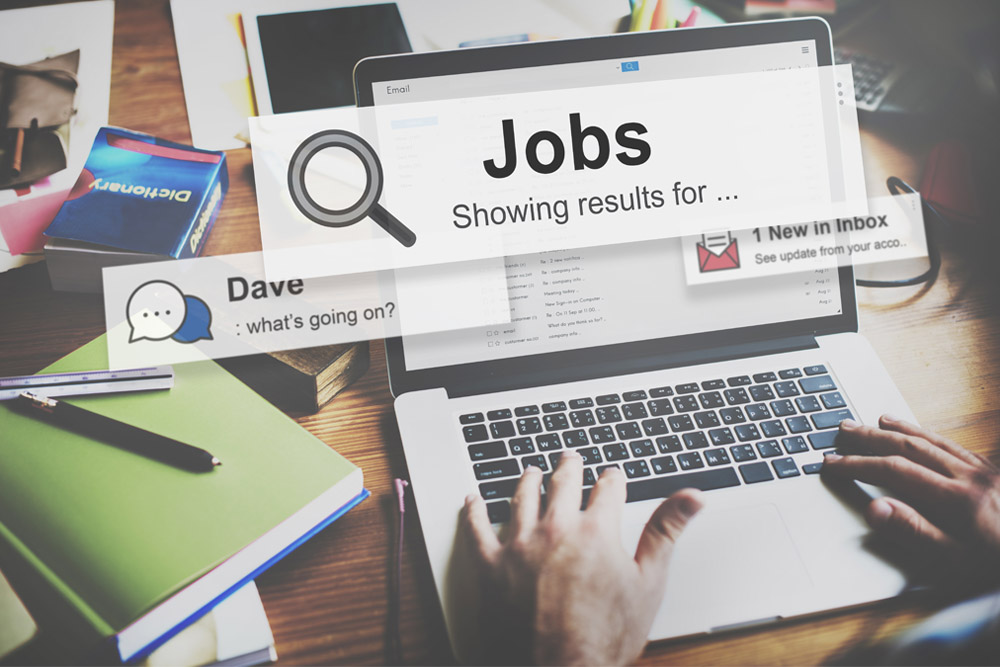 How can students get career advisement, job interview tips or help writing résumés now that they're not on campus? To find out, we spoke with Maria Casey, associate director of alumni and graduate student career services for the Center for Career and Professional Development. In short, the answer is that the center is more than ready to work remotely. In fact, they've been working with students this way for a while, and the staff is prepared to continue their service along with introducing new technologies to connect with students this semester.
How has the career center been adapting to offering services remotely?
Working remotely with students has always been part of our culture because many are balancing schoolwork, internships, jobs and family. We wanted to ensure we could bring a high tech–high touch hybrid model to our students.
To accommodate their busy lives, we created—in partnership with Ryan Sobeck '14, MFA '16, MA '17, from the Faculty Center for Professional Excellence [FCPE]—Online Career Coach so that students can access our services from wherever they are, whenever it's convenient for them. This program has modules that address specific career development needs and issues, complete with a LinkedIn Learning component and accompanying assessments. You can complete a course of career essentials on your own time. Each unit in the course consists of a LinkedIn Learning video and a short assignment that helps you hone your professional skills.
What are some examples of the content students can access via Online Career Coach?
How to find a job, or how to tailor your personal brand, succeed in a new job, find mentors, or create your personal brand. Students can also receive one-to-one attention through this model as well.
Can students meet with a counselor remotely for one-to-one counseling?
Yes, we work to accommodate the students' schedules. Students will email me, and we'll set up time to talk on the phone, maybe during their lunch hour or while they're driving home from work, or after dinner. If we're working on their LinkedIn profiles, I can make recommendations and suggestions based on the specific work we have done. Or we'll share a doc on Google Drive and work on it together.
What's changed this semester?
As the University has transitioned to online learning at this time, we continue to provide our services in this form without interruption. We're all checking our email, careercounselor@adelphi.edu. We've started using Zoom and FaceTime.
For example, last week we were supposed to be interviewing students for the Jaggar Community Fellows Program. Usually, we meet in a large group in our office. This time, we paired students up—two students and one person from the center—and had the students interview each other. We had 50 students do this through Zoom. They really stepped up. All 50 dressed professionally, as they would for an interview, and asked great questions.
What is most important for students to know?
The center will continue to take care of our students, providing job search, internship, résumé and interviewing services. You can email us at careercounselor@adelphi.edu or tward@adelphi.edu, or visit the Center for Career and Professional Development site. We're ready, and we're here for you.
---
For further information, please contact:
Todd Wilson
Strategic Communications Director 
p – 516.237.8634
e – twilson@adelphi.edu