Adelphi hosts symposium to discuss aging, healthcare and caregiving.
by Gary Sullivan
On November 17, 2016, Adelphi University's Center for Health Innovation (CHI) will welcome the Long Island community to a symposium addressing the challenges and needs of caregivers looking after an elderly family member.
The symposium is one of several recent and upcoming programs CHI is offering to the public through its Healthy Aging Initiative.
"Every year we focus on the community and develop a theme relevant to Long Island residents," said CHI Executive Director Elizabeth Cohn, Ph.D. "As the aging population in our community grows, we need to assess the impact it will have on what kinds of care and services people are going to need in the next 10 to 20 years."
Dr. Cohn, a 2015 White House Champion of Change, said she's particularly excited about this year's initiative. "Adelphi has faculty members who are knowledgeable, nationally known experts passionate about healthy aging, and the Center for Health Innovation is engaged with the community and responsive to its needs."
Thursday's symposium on caregiving will have much to offer Long Islanders caring for a parent or other elderly loved one.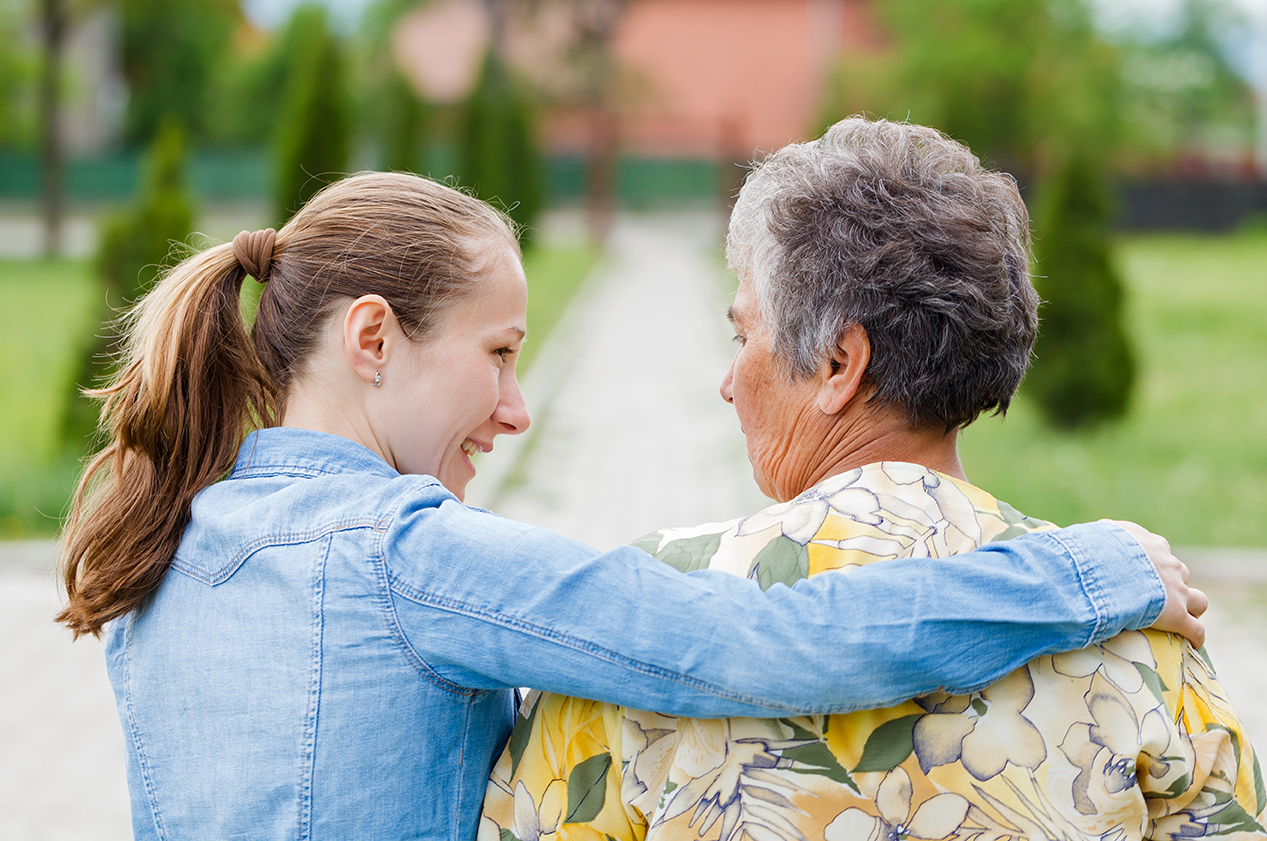 "The need for caregiving is growing as the population itself ages," Dr. Cohn said. "There are nearly 45 million caregivers in the United States, and 80 percent of our aging population is being cared for at home. We need to fortify and support caregivers in our communities."
Many caregivers play dual roles, caring for one or more elderly parents while also taking care of their own children.
"We refer to these caregivers as the sandwich generation," said Katherine L. Fiori, Ph.D., chair of the Department of Psychology at Adelphi University, who will be giving the keynote speech at the symposium. "The sandwich generation isn't a generation per se; it's really a situation, and includes both baby boomers and Generation Xers. Typically, the burden of caregiving and emotional support may fall on the women in this population, while the financial support tends to fall on the men. More and more middle-aged women are finding themselves taking care of both their own parents and their children, and trying to balance that with their careers.
"There are some theories that suggest that performing multiple roles may not be as stressful as it sounds," she added. "For instance, Pew Research [Center] found that those in the sandwich generation are no less happy than others—in part because there's obvious joy in raising one's children, but also because having a dual caregiving role is becoming more normalized. But caregivers may experience negative health effects from guilt, resentment, anxiety and a heightened sense of mortality, and coping strategies and community support play significant roles here."
Dr. Fiori's talk will include many tips and tools for taking care of oneself while caring for others, "like taking advantage of social support when you can, rather than being a martyr. When you have a lot of people around you who are willing and able to help, it can have a positive effect on your own personal growth, increasing empathy, understanding and appreciation."
In addition to the symposium, the initiative offers other community events, including an upcoming Senior Solutions Workshop in December and a white-paper presentation on trends in long-term care service delivery by Adelphi Health Policy Fellow Asha Cesar, program manager for Northwell Health.
---
For further information, please contact:
Todd Wilson
Strategic Communications Director 
p – 516.237.8634
e – twilson@adelphi.edu