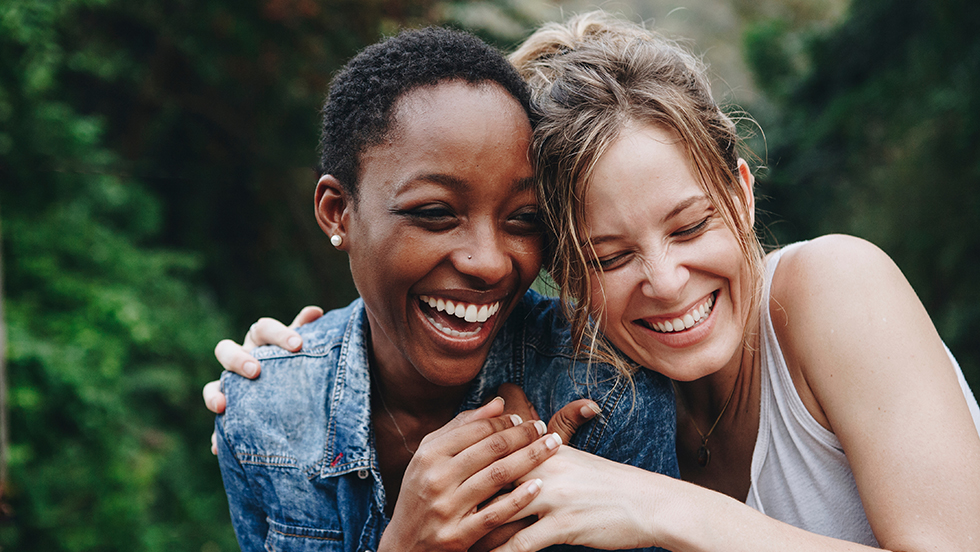 A grant-funded study investigates the cognitive processes that allow us to form healthy social bonds and resist maladaptive behaviors
What effect do relationships—and their absence—have on behavioral health? A new research project led by Dominic Fareri, PhD, associate professor of psychology and director of the neuroscience program, is trying to find out.
Funded by a five-year, $2.5 million R01 grant from the National Institute on Drug Abuse, the project explores how the formation of healthy social connections can either promote or prevent maladaptive behaviors. "A strong body of literature suggests that stable, close social connections can have positive physical, emotional and mental health benefits throughout a person's life," Dr. Fareri explained. "Conversely, a lack of close connections and social integration is associated with internalizing illness, loneliness and substance use."
In collaboration with Mauricio Delgado, PhD, of Rutgers University and Luke Chang, PhD, of Dartmouth College, Dr. Fareri specifically seeks to understand how these social connections develop at the psychological and neural levels. Using data collected from several behavioral and neuroimaging experiments conducted at Dartmouth and Rutgers, they are attempting to prove three working hypotheses. First, social rewards, such as another person's approval, may signal a shared preference that facilitates a social connection. Second, the chance to communicate in the middle of a shared experience may increase the engagement of the brain's reward circuit in ways that can predict social connection. Third, decisions to seek out social rewards from other substance users may incorporate unhealthy shared preferences that reinforce certain maladaptive habits.
Dr. Fareri believes this project will lay the groundwork for future research on the links between social connection and substance abuse. "Social isolation is a critical factor in the development of mental health conditions, including depression and substance use disorders, leading to significant public health crises," he noted. "If we understand the psychological and neural dynamics behind socially rewarding experiences that foster the development of healthy social connections, we may be able to provide more targeted interventions that can promote social resilience in the face of stress and social isolation."