Adelphi's Summer Pre-College program continues to grow and diversify, nurturing high school juniors and seniors.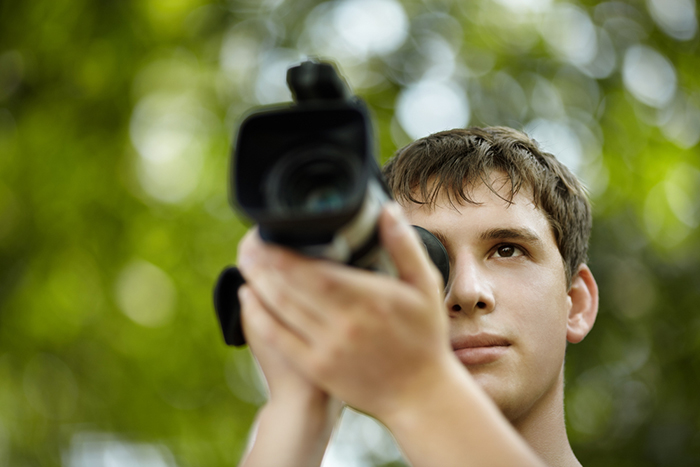 by Kurt Gottschalk
Adelphi's Summer Pre-College program continues to grow and diversify. Building on the popularity of the NYC Arts Lab class introduced last summer, the program is continuing to nurture high school juniors and seniors with creative flair with this year's entry, Digital Filmmaking.
The session will offer numerous opportunities for college-bound teens, according to Joan Stein Schimke, chair of the Adelphi University Department of Communications. "They'll get hands-on experience with the equipment," she said. "They'll work in a collaborative environment with other students. They'll really learn the structure of storytelling in film."
In the new filmmaking class, students will write, direct, edit and star in their own short features. They'll learn about using cameras, lights, sound equipment and editing software as well as getting the chance to watch films and brainstorm and work with their classmates. At the end of the session, there'll be a screening and awards ceremony, with family and friends welcome. The young moviemakers will also be encouraged to post their films online once the course is completed. 
Two additional courses—Robots and Technology and Law and Society—will also be added this summer. Older courses (Adelphi-Winthrop-University Hospital Summer Science Institute; Introduction to Game Planning; Introduction to Nursing; and Psychology and Pop Culture) will be available as well. 
Students in the Summer Pre-College program spend two weeks on campus, living in the residence halls, eating at the University Center, using the pool and other facilities and, of course, attending classes. Last year college credit was offered for the first time, sweetening the pot for students who enroll. (An exception is students in the Adelphi-Winthrop Summer Science Institute, who spend one week on campus and earn experience but not college credit.)
The Summer Pre-College program began in 2010 with five students interested in pursuing studies in dance. By Summer 2015 it had grown to 60 and last year it topped at 96. At least one new course is added each year.  
About 12 percent of students who attend the summer program go on to apply to enroll at Adelphi.
---
For further information, please contact:
Todd Wilson
Strategic Communications Director 
p – 516.237.8634
e – twilson@adelphi.edu