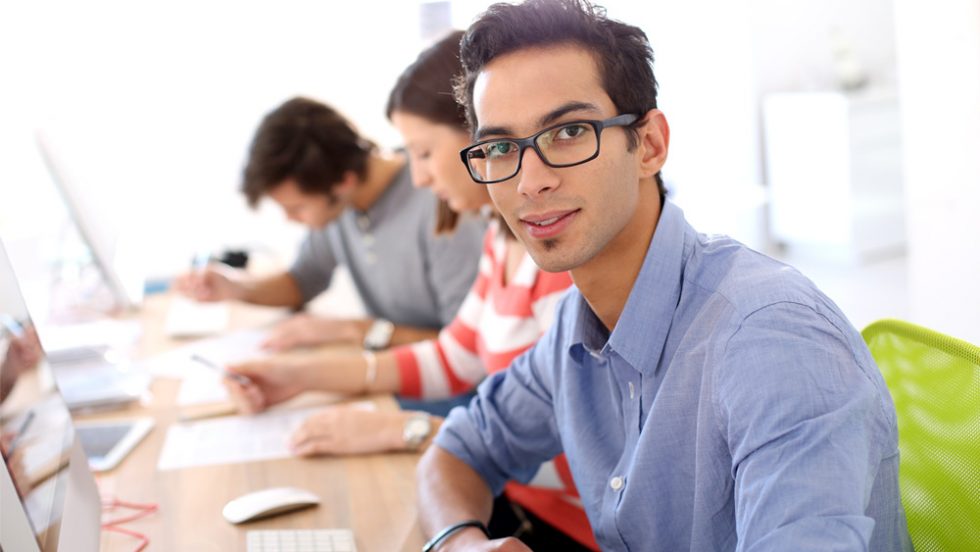 For 12 years, the Bridges to Adelphi program has enabled more than 100 students a year to transition from high school and adjust to college life, learning organizational and social skills and earning their bachelor's degrees.
But that's not enough, as far as Bridges director Mitch Nagler, M.A. '06, is concerned. "The goal now is for each of our graduates to get a job in the area they studied while they were here, at a competitive wage, so they can lead successful lives," he said.
According to Nagler, the unemployment rate for people with autism spectrum disorder is 10 times that of the neurotypical population. Many individuals with autism are highly qualified but need a little assistance navigating through the process of landing a job and being successful in the workplace.
Bridges From Adelphi
In 2017, Bridges to Adelphi began partnering with Felicia Fleitman, founder of Westbury-based Savvy Hires, a workforce development firm specializing in creating internship and apprenticeship programs. Fleitman brings in corporate partners such as Northwell Health, Enterprise Rent-A-Car, Broadridge, Publicis Worldwide and the Nassau Library System. "Then we try to find the best fit for each student," said Nagler, explaining how students come from various majors, including computer science, math, communications, psychology and accounting.
Eric Homburger '16, MA 17, job placement coordinator for Bridges, handles vocational testing, helps students write résumés and cover letters and to apply for and get practice interviewing for jobs—something that can be anxiety-provoking for these students. "We've gotten many corporate partners to modify the interview process, such as interviewing students in our office," he said.
The training goes both ways. Once an intern is placed, Bridges works with supervisors to ensure successful outcomes for the students.
A win-win
"We get fantastic feedback from employers," said Homburger. "Strengths vary from student to student, but many have an incredible attention to detail and a fantastic work ethic."
The approach is working. In the summer of 2017, seven Bridges students were placed in internships, and two were offered full-time jobs. This summer, the program expanded to 15 students interning.
Bridges students who attended prior to 2017 didn't have the opportunity to intern. But, Nagler said, "We continue to work with our alumni to find placements and make sure they get great outcomes."