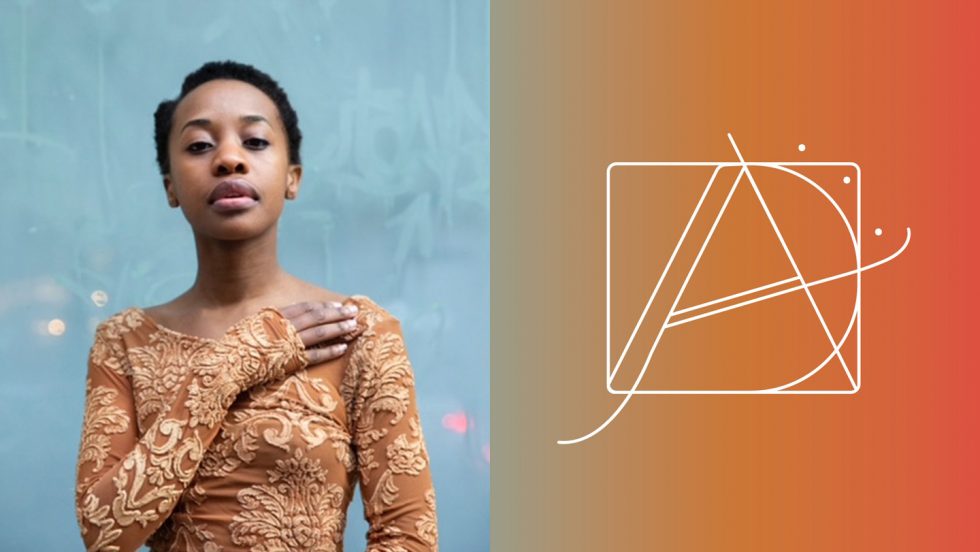 Mirirai Sithole has been working steadily since she graduated from Adelphi University in 2012 with a BFA in theater. Her acting credits include numerous off-Broadway productions, including School Girls: Or, the African Mean Girls Play. On television, she's had roles in Black Mirror, Broad City, and Russian Doll—and season two of the Natasha Lyonne series is now available on Netflix.
Her latest effort is her new company, AYE DEFY—her title is chief creative director and lead well-being consultant. It's not a theater company, she is quick to note.
"We are building a new system of how to tell stories and how to be storytellers," said the actor, who is known professionally as Mirirai. "AYE DEFY is putting the lead artists at the center and asking them, what story are you telling? How do you want to tell it, and in what medium? We are shifting the language around who has the final say in a room."
Mirirai and her team bill themselves on the organization's website as "a think tank for advocacy and holistic change in the performing arts industry." AYE DEFY focuses on inclusive producing, innovative consulting and advocacy. Its services can be presented in a variety of formats, such as mediation for institutions, marketing and outreach, classes, and workshops.
"I want to show young artists that there is another way," Mirirai said. "We are trailblazing a new way, a new system, one that honors equity, diversity and inclusion from the jump."
Getting people to come to the theater
AYE DEFY has worked closely with the renowned Signature Theatre Company in New York City. Rochelle Torres, the company's director of marketing, communications, and engagement, raves about Mirirai's contributions.
"Mirirai has been a key partner in expanding Signature's audience development strategy and community engagement programming," said Torres. "Our partnership has been infused with her expansive thinking to whom we reach out to with an artist-centered approach."
In the company's 2021 production of Twilight: Los Angeles, 1992, Mirirai helped Signature Theatre step away from the traditional talkback model, where the audience stays after a performance to discuss what they've seen with the cast and others.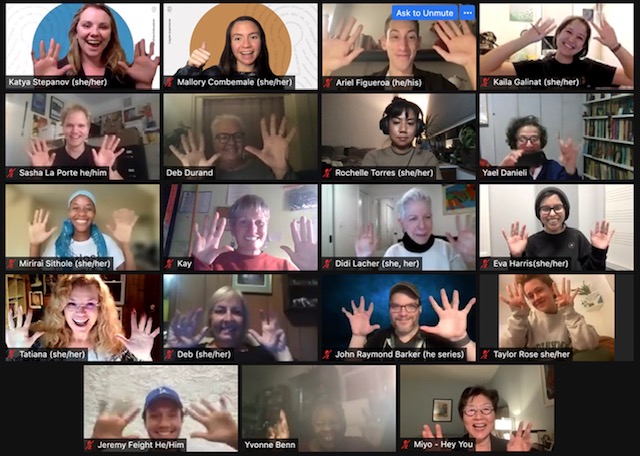 "We moved toward a more intentional space for reflection and growth after experiencing a show that invokes the trauma of the 1992 L.A. uprising, offering a virtual community-driven dialogue among audience, staff and artists," Torres said. "Guiding reflective dialogue throughout the process, Mirirai has also brought growth and learning to the relationship."
It's been exciting to work with Signature Theatre, Mirirai said.
"We're thinking, how do we help people want to come to the theater?" she said. "We're helping build out ideas for panelists and talkbacks, and different diverse voices. We've turned out ideas on holistic art installations, so that people are not just going to a bar and criticizing it, or praising it, or posting on their Instagram story, but are really processing it, engaging with it. Signature has allowed us to throw everything up on the wall."
AYE DEFY's origins
Starting a company has been on Mirirai's mind for several years. The final impetus came in late 2019. She was coming off a very productive previous year when she was let go from a job. The moment threw her.
"I started looking at myself, asking, how did this happen?" she said. "Who am I? How can I change myself in order to change the world? How do we change the world? How do we as artists show up fully and authentically ourselves in order to create brave collaborative spaces?"
When the pandemic hit, Mirirai and a friend started producing readings over Zoom. They wanted to give artists—and audiences—a place to feed their artistic spirits.
"We were able to pay everybody, an amazing feat for two young folks from their bedrooms, making a lot of magic happen just using computers and cell phones," she said.
Eventually Mirirai started producing the readings under the banner of AYE DEFY, but all that time on Zoom became exhausting. So AYE DEFY changed its focus to consulting, outreach and marketing.
That's when Torres reached out. The theater was presenting Twilight: Los Angeles, 1992 by Anna Deavere Smith, and Torres asked Mirirai to curate experiences for audiences of diverse backgrounds.
"It was very interesting to find creative ways to reach out to audiences and create a space for them to unpack what they're seeing," Mirirai said. "We were also navigating all the regulations for even coming to see the show during COVID-19. It was not your typical coming to the theater."
All gratitude to Adelphi
"I wouldn't be who I am without Adelphi," Mirirai said. "I was president of my class. I went deep into having every bit of collegiate experience you can have. It was a very formative, perfect experience for me."
She likes to express her gratitude—"I don't feel like you need to wait until you're a multimillionaire—" and returns often when Nicholas Petron, MA '70, chair of the Department of Theatre, invites her to talk to seniors.
"My advice to them is to think outside the box—actually, there is no box. That's the advice," she said. "Go where your heart desires to go, especially if it doesn't look exactly like how an actor makes it or how a stage manager makes it. Get out of the silo. Take a business class. Take an anatomy class, take biology. It's in the education that you become a better artist."