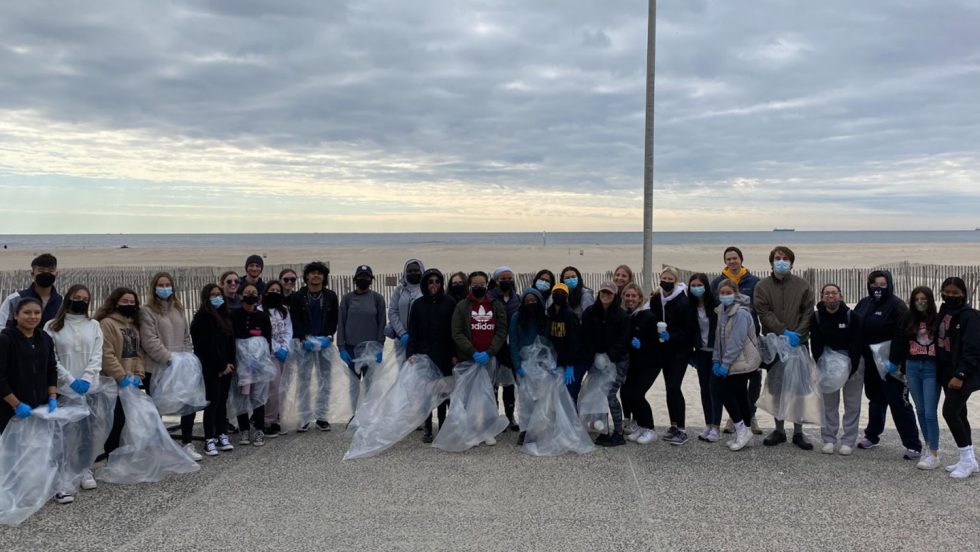 Adelphi students' commitment to civic engagement and service is well recognized. Gamma Beta Phi provides students an opportunity to be honored for their formidable efforts.
The Gamma Beta Phi Society is a national honors and service society. Founded on the values of service, scholarship and character, it seeks to broaden members' academic and philanthropic lives so that they may graduate ready to make a difference in the world.
Adelphi's Gamma Beta Phi chapter has certainly made a difference here at Adelphi. Since its founding, 850 students have been inducted into Gamma Beta Phi. It partners with sites such as the North Shore Animal League America, the Gino Macchio Foundation, Crossroads Farms at Grossmann's and many others to provide their members volunteer opportunities throughout the year.
The chapter's efforts have been recognized nationwide. Adelphi was awarded the 2020–2021 Exemplary Chapter Award and the National Day of Service award for its efforts in civic engagement virtually and in person. Adelphi was also selected as the host site for the 2022 National Gamma Beta Phi Convention, which will take place on March 18 and March 19, 2022. The chapter looks forward to this opportunity, when representatives from chapters from all across the country will come together on our campus for a weekend of social networking, community service, friendly competition, leadership development workshops and a red carpet gala.