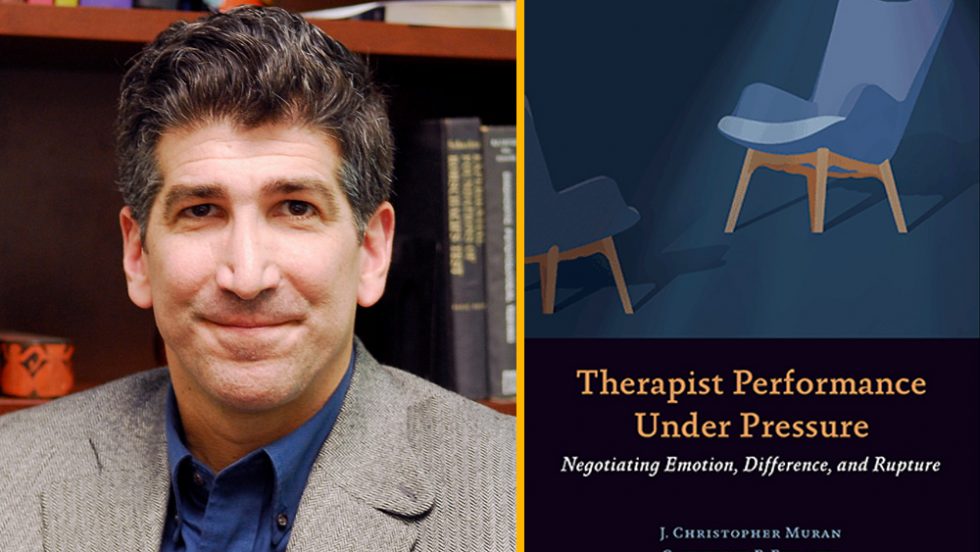 John Christopher Muran, PhD, associate dean of Adelphi University's Gordon F. Derner School of Psychology, has published a new book on rupture in therapy.
Therapist Performance Under Pressure: Negotiating Emotion, Difference, and Rupture, Dr. Muran's ninth book, co-authored by Catherine F. Eubanks, PhD, associate professor of clinical psychology at the Ferkauf Graduate School of Psychology of Yeshiva University, was released by the American Psychological Association in March 2020.
Therapist Performance Under Pressure draws on performance research from the cognitive and emotion sciences to help therapists negotiate the difficult emotional challenges they face in psychotherapy. The book focuses on therapists who perform under pressure regularly, especially when encountering patients who evoke challenging emotions that mark ruptures in the patient-therapist alliance.
"This book and companion video represent a culmination of many years of collaborative research at Mount Sinai Beth Israel with support from the National Institute of Mental Health (NIMH)," said Dr. Muran. "Our hope by these publications was to help therapists improve their effectiveness by providing them clinically useful principles and strategies, distilled from our and others' research, to better negotiate their working alliances with patients."
Dr. Muran oversees doctoral training in clinical psychology and supervises dissertation research at Adelphi. He has devoted much of his time to psychotherapy research, applying a wide array of research methods that focus on the process of treating and training. In addition to his nine books, Dr. Muran has published more than 140 papers on change processes and therapeutic relationships.
"The process of psychotherapy is complex with ebbs and flows, Dr. Muran's and Dr. Eubanks' book provides sophisticated ways to smoothen the therapeutic process by resolving some of the interpersonal difficulties encountered by patients and therapists during treatment," said Jacques P. Barber, PhD, ABPP, professor and dean of Adelphi's Gordon F. Derner School of Psychology. "Most importantly they show the field how their research, supervision and teaching has advanced knowledge about psychotherapy, helping us improve patients' care."
Dr. Muran completed his postdoctoral training in cognitive therapy at the University of Toronto and psychoanalysis at New York University. He is a fellow of the American Psychological Association and sits on its Advisory Steering Committee for the Development of Clinical Practice Guidelines. He is also past president of the Society for Psychotherapy Research and past editor for its journal Psychotherapy Research.
Therapist Performance Under Pressure: Negotiating Emotion, Difference, and Rupture is available on the American Psychological Association's website.