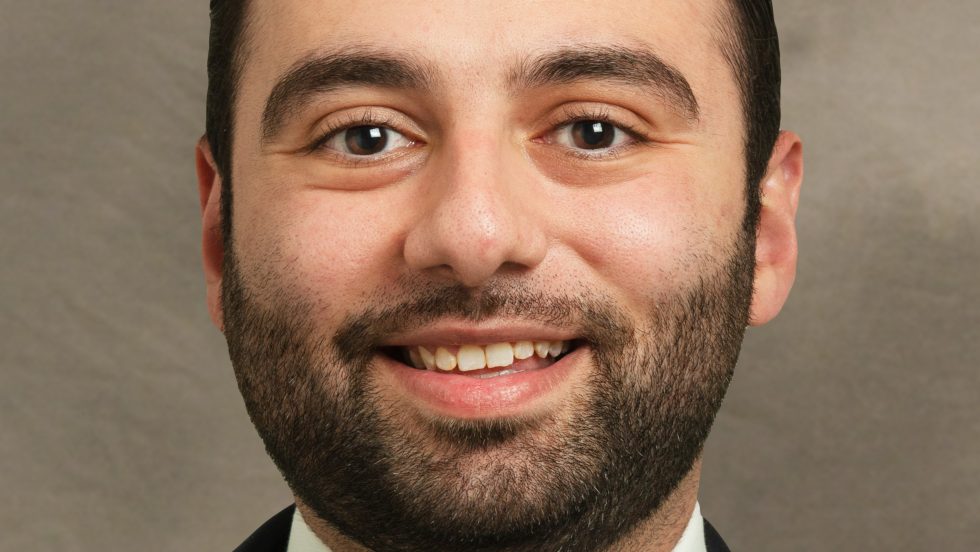 Leadership, communication, management and intellectual curiosity were a few traits Ari Shaiken '13 listed that surfaced during his time as a student at Adelphi and have helped him throughout his career.
Member of Adelphi University's 10 Under 10
Robert B. Willumstad School of Business – Management
Principal, Blackstone Inc.
The Flushing, Queens, native was drawn to Adelphi the moment he stepped foot on campus for his first tour. 
"I knew I wanted to stay somewhere local, and Adelphi was one of the few options I was considering. Once I had the ability to interact with the faculty, staff and current students, I immediately felt the sense of community that I was looking for." 
Shaiken, who was the Class of 2013 Senior Class President, has enjoyed a successful career working in asset management. In his senior year, he took a class called Life in the Financial Markets taught by former professor Michael Driscoll, MBA '89, EdD. "I reflect back on this class and remember it being the first time I truly had an interest in the markets. Professor Driscoll had an incredible way of bringing each and every class to life with real-life situations and speakers." 
After graduation, Shaiken was uncertain about the direction of his career but he credits the relationships and connections he made at Adelphi for guiding him.  
He began his career as the director of client communications at Flynn Zito Capital Management in Garden City, which was co-founded by an Adelphi alum. The next two companies he worked for—First Capital REITand Catalyst Funds—came to fruition through peers and mentors he made at Adelphi. 
He is currently principal at Blackstone, the world's largest alternative asset manager, based in New York City.  He joined the firm as an associate in 2018, was promoted to vice president in 2021 and assumed his current role in 2022. He is responsible for developing relationships with independent wealth management firms in the Northeast. His day-to-day consists of meeting with wealth managers and speaking with them about private markets. 
"Throughout my time at Adelphi, I found ways to continuously step outside of my comfort zone: whether it was through extracurricular activities like joining Phi Sigma Kappa or participating in leadership roles like becoming Senior Class President or as a resident assistant, or traveling to China for the winter semester of my junior year. I reflect back on these experiences as the building blocks to my growth and development as an individual." 
Shaiken understands the importance of mentorship and networking and encourages current students and recent graduates to network. 
"It is so easy to get comfortable with what you know and who you know, but it is critical to put yourself out there and connect with people who may not be in your day-to-day circle. Don't be afraid to seek out a professional mentor—you would be surprised how many mentors are looking for mentees!"