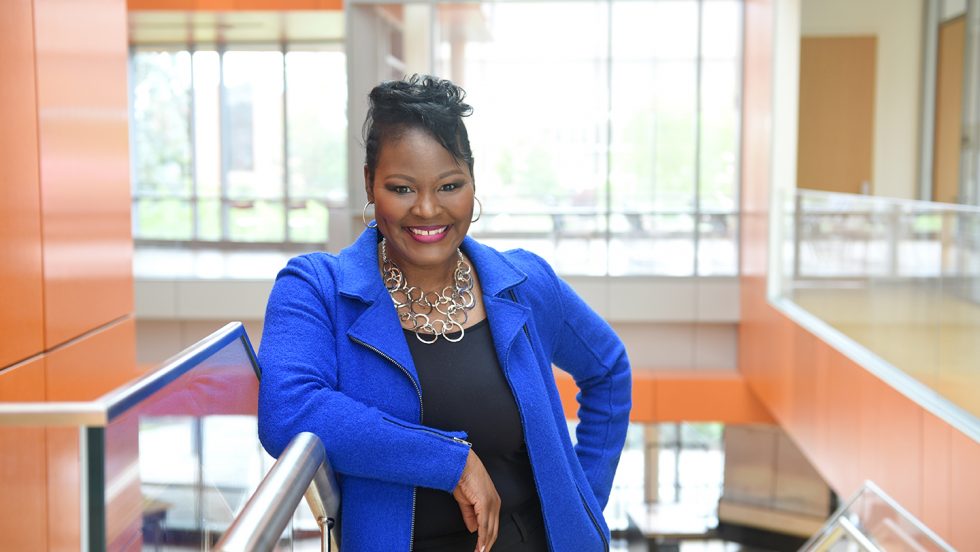 Bernadine Waller, MA '10, is a New York state-licensed therapist, an adjunct faculty member in the School of Social Work and is the associate director of experiential learning for the Center for Career and Professional Development.
The Diversity, Equity and Inclusion Allies Conversation, co-led by Margaret Lally, associate Dean of the College of Arts and Sciences, welcomed Bernadine Waller, MA'10, to present her research on intimate partner violence (IPV) on April 29.
Waller's research focuses on the process of help-seeking and service provision for Black women who experience IPV. The talk took us through the realities of myths that objectify African American women—the Mammy, Jezebel, Sapphire, Angry Black Woman and the Superwoman—that have helped to perpetuate disparate IPV, leading to deadly consequences.
Questions posed for attendees left them to consider how we engage members within higher education. "How do we respond to and support our African American students, faculty and staff when they share the ways they are ostracized, targeted and harmed in our community?" Waller asked, "Are we really supporting them?"
Waller's reflection about her talk shed light on how IPV impacts academia. "Sadly, we may all be unwittingly causing harm. I dare say that there is an 'urgency of now' for us to collectively consider and question how we can do better and actually make the necessary changes," she said. "It is difficult to reflexively examine how we navigate in the world in which we live, but in the end, it is more than worth it. Besides, you could very well be saving someone's life.