After two grueling bouts with cancer, first-year student and Presidential Scholar Kyle Dorr is settling in as a nursing student.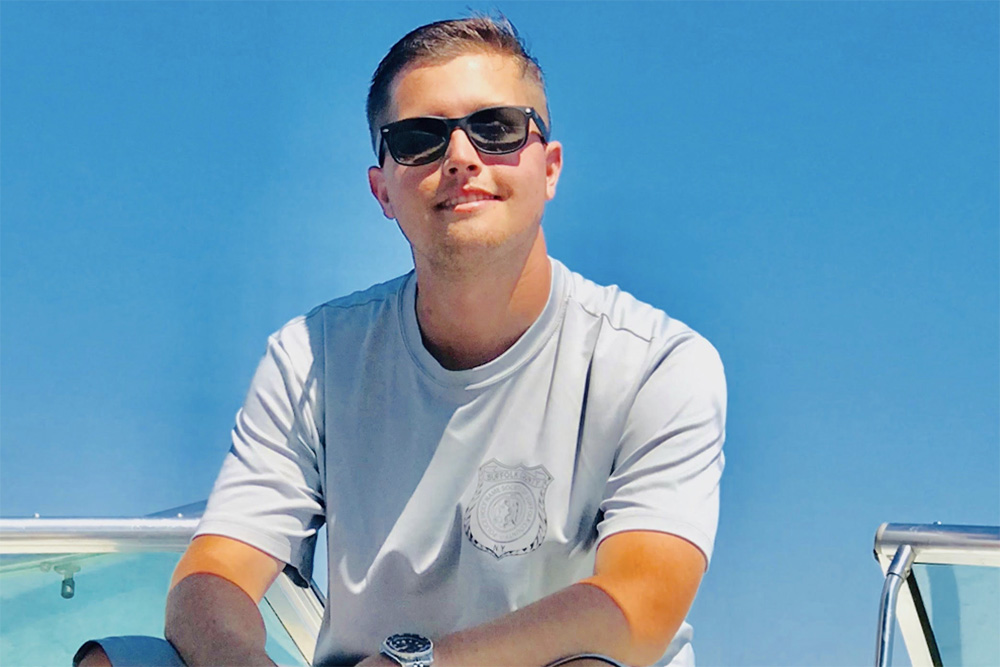 Kyle Dorr has known he wanted to be a nurse since he was in eighth grade. That's when he was diagnosed with acute lymphoblastic leukemia (ALL), a cancer of the blood and bone marrow.
"I learned nursing was my calling after seeing and working with the people who saved my life," said Dorr, who is a new first-year student at Adelphi. "I want to pay it forward for all of the good that was done for me."
Dorr plans to graduate with a BS in Nursing in 2023.
Two Cancers, One Vision
Dorr began treatment for ALL once it was diagnosed, but a post-chemo reaction triggered a stroke and a seizure. He spent six weeks in the hospital, a month in a rehab center, and a few months in physical therapy and occupational therapy.
"Recovery from that was the hardest part of my whole journey," Dorr said. "I had to learn how to do everything again—walking, talking and eating."
Dorr was homeschooled for most of his first year of high school. He returned to school after doctors told him he was in remission, though he continued chemotherapy. His treatment for ALL concluded in July of 2017.
However, in January 2018, during his senior year of high school, he was diagnosed with a second cancer, acute myeloblastic leukemia (AML). The illness had been triggered by his chemotherapy treatments. He still applied to Adelphi and received an academic merit-based Presidential Scholarship. Then came an April bone marrow transplant to treat the AML. That meant, of course, that he had to delay his entrance to the University. It didn't mean that he would lose his scholarship—Adelphi kept it waiting for him.
Poised for Success
"It was such a relief to know that my illness wouldn't cause me to lose my scholarship," Dorr said. "The admissions office staff made my family and me feel like all we needed to do was focus on my health. It was such a comforting feeling when our world had been turned upside down for the second time. They truly cared about my well-being."
Dorr is starting classes this fall, having made a full recovery. He's taking a full schedule of classes while living at home with his parents in West Islip, New York, and commuting to the Garden City campus.
"The campus is beautiful, the people are great, and I just feel at ease when I'm there," Dorr said.
He wants to specialize in pediatrics or emergency room nursing and wants to use his experience as a cancer survivor to help people fighting the same battles he did.
"I won a war," he said. "I hope I can possibly show the same level of empathy my nurses have shown me over the past five years. Going through what I have has given me a special ability to connect with people and understand what they are feeling."
---
For further information, please contact:
Todd Wilson
Strategic Communications Director 
p – 516.237.8634
e – twilson@adelphi.edu