Dear Adelphi Community,
The safety, health and wellness of every Adelphi community member continues to be the top priority of our University and essential to meeting our commitment to academic excellence.
I am pleased to announce that, upon approval by the board of trustees in March 2021, Gene Palma has been promoted to Vice President of University Wellness, Safety and Administration. In this role, Gene will oversee the University's operations and resources dedicated to ensuring a supportive, responsive, respectful and safe Adelphi community and environment.
Gene will continue to have direct oversight of safety, emergency response and pandemic matters for the University, and will assume management of and supportive resources for two new offices: the Office of Centralized Complaints and the Office of University Health and Wellness. With Gene's expanded responsibilities, he will be a member of the University's Executive Leadership team.
In his 22 years at Adelphi, Gene has had strategic oversight for many of our critical units and efforts, including facilities management, auxiliary and event services, mail services, locksmith, public safety and transportation, and environmental health and safety. Gene has also been the University's key point person with local emergency services and governmental agencies.
In this past challenging year of COVID-19, Gene's steady and proactive leadership was pivotal to the safety and well-being of the Adelphi community and the continued success of our University's mission. I am confident that he will continue to be a trusted partner to all of us.
Safety, Equity, Inclusion and Respect
On March 19, I shared this message, outlining the steps we have taken and will take to advance a more diverse, inclusive and equitable University environment, where every individual feels welcomed and valued. In my message, I announced that Adelphi is establishing a new Office of Centralized Complaints. We have engaged Baker Tilly US, LLP, to work with an internal Adelphi planning team and our community to create this office and its supporting processes.
The office will serve as the single point of contact for receiving and processing concerns, complaints and reports of inappropriate conduct by any community member. Reporting to Gene, the office will be responsible for addressing all issues related to Title IX, community threat assessment and student conduct. Combining these functions into one office will help ensure a more comprehensive, coordinated and expeditious response to complaints or issues that may arise. The office will be staffed by a director, a paralegal and a dedicated communications contact. While the Office of Student Conduct and Community Standards will remain part of the Division of Student Affairs under Vice President Sentwali Bakari, its functions will be integrated with the new office to ensure a centralized process for our community. The Director of Student Conduct and Community Standards, as part of the Division of Student Affairs, will be a critical partner to the new unit.
University Health and Wellness
Adelphi's Health Services Center served a critical role in supporting and protecting our entire community during the COVID-19 pandemic this past year, with Gene's leadership. The new Office of University Health and Wellness will expand to provide our entire Adelphi community with resources and opportunities that support physical, mental and environmental well-being. While the office remains in the Division of Student Affairs, Gene will be responsible for its expansion and continue to oversee the University's pandemic-related actions and management of all public health matters and responses.
Nicole Gaudino will be the Executive Director of University Health and Wellness. Over the past year, as Director of Health Services, Nicole has been Adelphi's primary liaison with the New York State Department of Health and responsible for COVID-19 testing, quarantine and protocol. She played a critical role in our safe restart and has guided our leadership, students, families, faculty and staff, and will continue to do so in this elevated role.
K.C. Rondello, MD, is Adelphi's leading expert epidemiologist and has been a critical adviser to our community and leadership during the pandemic. In addition to his role as a clinical associate professor in the College of Nursing and Public Health, Dr. Rondello will be taking on the position of University Epidemiologist and Special Adviser to the Office of University Health and Wellness.
Next Steps
In the coming months, Gene and his team will lead the implementation of these new offices to be ready for the start of the Fall 2021 semester. You will receive progress updates over the course of the next several months.
I hope you will join me in congratulating and thanking Gene, Nicole and K.C. for their continued support of our entire community.
Sincerely,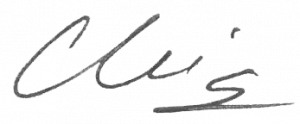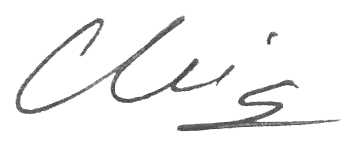 Christine M. Riordan, PhD
President