After two successful years, Adelphi's Women's Leadership Conference is returning for a third time.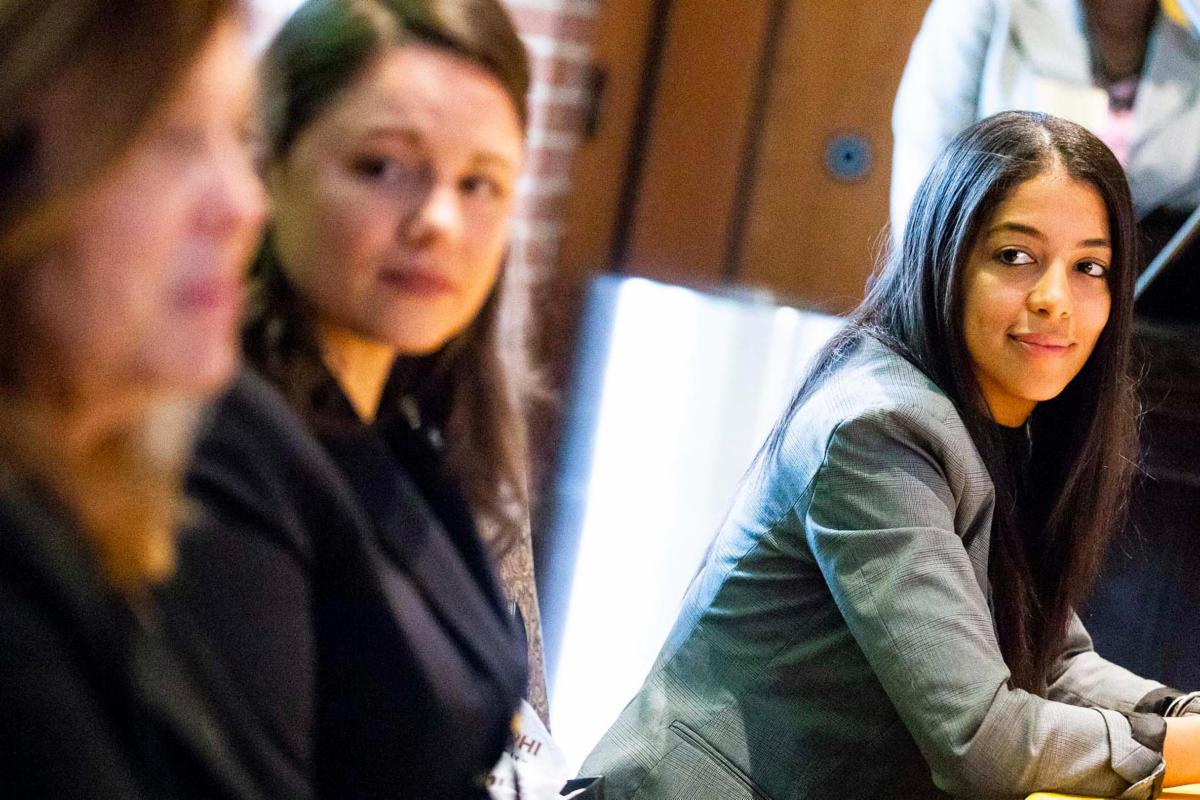 After two successful years, Adelphi's Women's Leadership Conference is returning for a third time.
"The Women's Leadership Conference is important because it allows Adelphi to provide leadership training and professional development to all Panthers—students, alumni and friends," said Jodie Sperico, executive director of alumni relations.
She invites all these members of the Adelphi community to come together on Saturday, November 2, from 8:00 a.m. to 4:00 p.m. for a full day of panels and table discussions providing hands-on leadership training and exclusive professional development.
Co-hosted by Adelphi's Center for Career and Professional Development and the Office of Alumni Relations, the conference is centered around the theme "Becoming Your Most Powerful Self." The topics include leadership across the generations, money management, resiliency and more.
The conference will take place at the Garden City Hotel.
This year the featured keynote speaker is Dottie Herman, CEO of Douglas Elliman Real Estate and the "richest self-made woman in real estate," according to Forbes. An Adelphi alumna, she was a President's Gala honoree in 2007 and affectionately claims Adelphi as her home.
Last year, more than 250 Adelphi alumni, students, faculty, staff and friends participated in the half-day program, which included breakout panels and a networking roundtable luncheon that will be incorporated in this year's conference. Attendees will include students from high schools that participate in Adelphi's Hispanic Community Partnership Program (a summer college-readiness program) including Sacred Heart Academy and Our Lady of Mercy.
"The conference has quickly become a premier, signature event for Adelphi and we are hoping to develop and mentor the future leaders of Long Island and beyond," said Sperico.
Find more information and register for the conference.
Read about the 2018 Women's Leadership Conference.
---
For further information, please contact:
Todd Wilson
Strategic Communications Director 
p – 516.237.8634
e – twilson@adelphi.edu