Adelphi's new Resilience Project is helping students learn to successfully cope with the challenges they face in school and in life.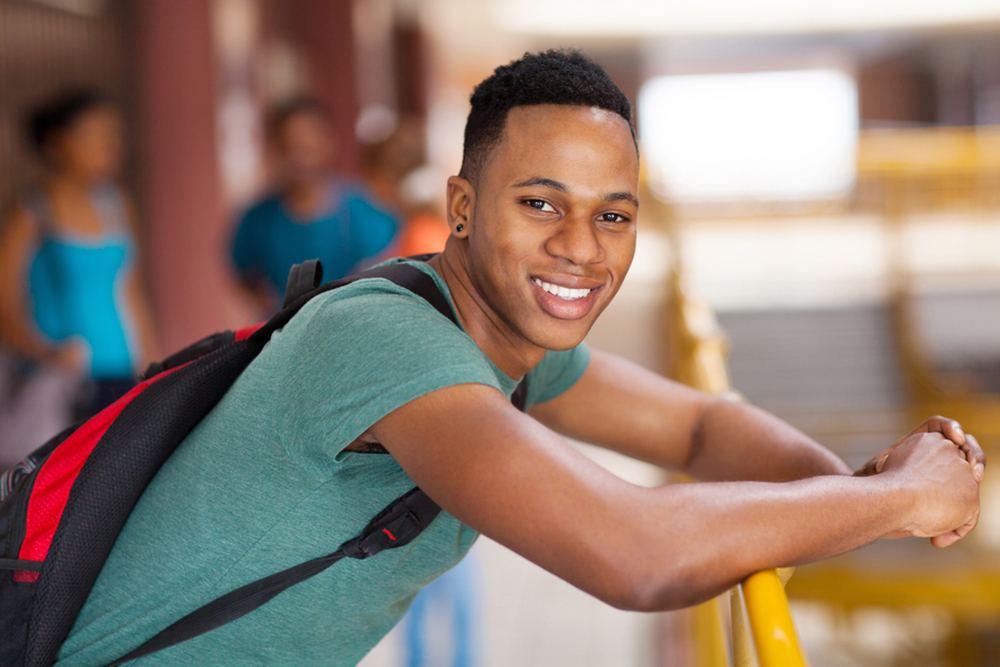 Accounting student Camissa Celestine fretted about graduate school, but she wasn't sure how to ask for help. Then she took the Adelphi Student Counseling Center's one-hour Road to Resilience workshop in the fall of 2018 and found the confidence to advocate for her needs.
"I gave myself permission to reach out to resources that are available on campus," Celestine said. "I was able to get a position as a graduate assistant, which helped me save on tuition and prepare for demanding graduate work like group meetings and presentations."
Building student resilience
The Road to Resilience workshop has already reached more than 300 students and staff members at Adelphi. Created by Josh Altman, PhD, MBA '19, associate director of the Student Counseling Center, the workshop has helped Adelphi sports teams, students in first-year seminars and members of the Work-Life Wellness Certificate program. It was also offered at the American College Health Association national conference in May 2019, where it was the third-best attended workshop among the hundreds that were available.
The workshop also spawned Adelphi's new Resilience Project, an initiative that goes beyond traditional counseling to proactively reach students across campus, including those who ordinarily would not consider seeking help. The goal is to help students develop skills to overcome challenges.
"We recognize that there's growing stress on college campuses across the country, and Adelphi wants to be on the cutting edge to address that stress," Dr. Altman said. "We want to create a culture of resilience where students recognize that challenge is a part of life, challenge is really difficult and challenge is something that can be overcome."
A range of programs
The project includes a range of programs, workshops and resources, including:
A Wellness 101 workshop that introduces first-year students to support services during Orientation
A How to Manage Mental Health Crises workshop for residence hall directors and international student administrators
A Health Wellness Advisory Group to combine resources between health services and student counseling
In the Road to Resilience workshop, Dr. Altman works with students to break down the four types of resilience—physical, emotional, social and mental. He also shares quotes from notable figures like Dr. Martin Luther King Jr., Oprah Winfrey and J.K. Rowling about how they overcame personal setbacks.
"There's a big focus on mindset and how we perceive challenges," Dr. Altman said. "How do we begin to see challenges as opportunities for growth?"
At the end of the workshop, students are asked to compose a list of steps they can take to build their own resilience in each area. For example, a student might go to sleep an hour earlier to build physical resilience, or try short deep-breathing exercises to reduce anxiety and build emotional resilience. Dr. Altman also has participants complete an icebreaker to build social connectivity.
Deepening personal connections
"Connecting with people in deep ways seems to be getting more challenging during the social media revolution," Dr. Altman said. "So I'm inviting people in the workshop to actually make eye contact and talk to another person they haven't met. That's challenging for some people, but that's the seed for starting to build social resilience."
Going forward, Dr. Altman hopes to recruit more faculty and on-campus mentors for the Resilience Project. He plans to hang posters of professors with text about the challenges they faced and overcame. His poster, he says, would note that he barely graduated from high school because of a low GPA, and now he has a PhD and an MBA.
"Research shows that when people in positions of authority talk about the challenges that they have faced and overcome," Dr. Altman said, "it makes students more resilient and more likely to believe that they themselves are capable of overcoming challenge."
---
For further information, please contact:
Todd Wilson
Strategic Communications Director 
p – 516.237.8634
e – twilson@adelphi.edu