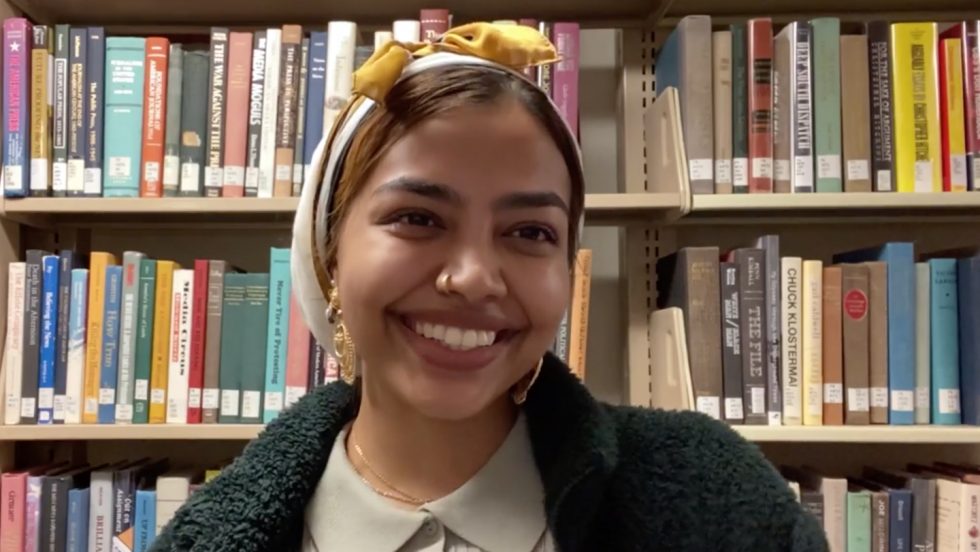 Adelphi's Muslim Student Association (MSA) offers a place for Muslim students from all backgrounds and cultures to embrace their faith, participate in activities and connect with one another.
Non-Muslims are welcome to attend the many events offered and learn more about Islam and how they can support Muslim students. The president of the MSA is Tasmiah Basher, a senior double majoring in psychology and neuroscience and member of the Honors College. Here, she gives us an inside look at this student organization.
What experiences do you hope to offer students through the Muslim Student Association (MSA)?
We hope to offer students a safe space where they feel comfortable enough to embrace their faith, but also a space where they do not feel judged. We hope to accomplish this by offering time for students to connect with other like-minded students through community service, charity and faith-related exercises.
Will you have events throughout the semester for the campus community?
Yes. We will host several lecture-based events with guest speakers on important topics such as inclusion, dismantling stereotypes about Muslims and breaking taboo culture in Islam. In the last week of October, our MSA will be dedicating a week to charity in collaboration with Islamic Relief and MSAs around the world in a global charity campaign called Charity Week. We'll all be fundraising to aid orphans across the world. We hope to end the fall semester with a modest celebration of gratitude with our annual Thanksgiving Dinner.
How can our campus community support the MSA and other student organizations?
All we at Adelphi's MSA really ask for is open-mindedness and respect. This translates into understanding the difference between what is halal (permissible) and what is haram (forbidden) and accommodating the needs of Muslim students fasting during the month of Ramadan. We hope that the campus community is open to supporting the MSA and other student organizations, because as Muslims we have obligations to our faith that most non-Muslims may not be aware of.
The MSA held an event called "Diversifying Muslim Spaces," which featured expert guests Hoda Katebi and Rowaida Abdelaziz. What feedback have you received from attendees?
Some of our attendees said that they never truly realized how much prejudice exists within our own Muslim communities due to different races, ethnicities or cultural backgrounds. It was a shock for many to hear some of the concerning statistics that many Muslims are a part of while still being only 1 percent of the [U.S.] population. Some of the points that our guest speakers made throughout the event ultimately demonstrated that a united front is a stronger one; therefore, implementing change in our daily rhetoric and reimagining our interactions with others can help contribute to achieving unity.