The University's Manhattan Center brings some of Adelphi's most popular programs to a global community of busy city residents.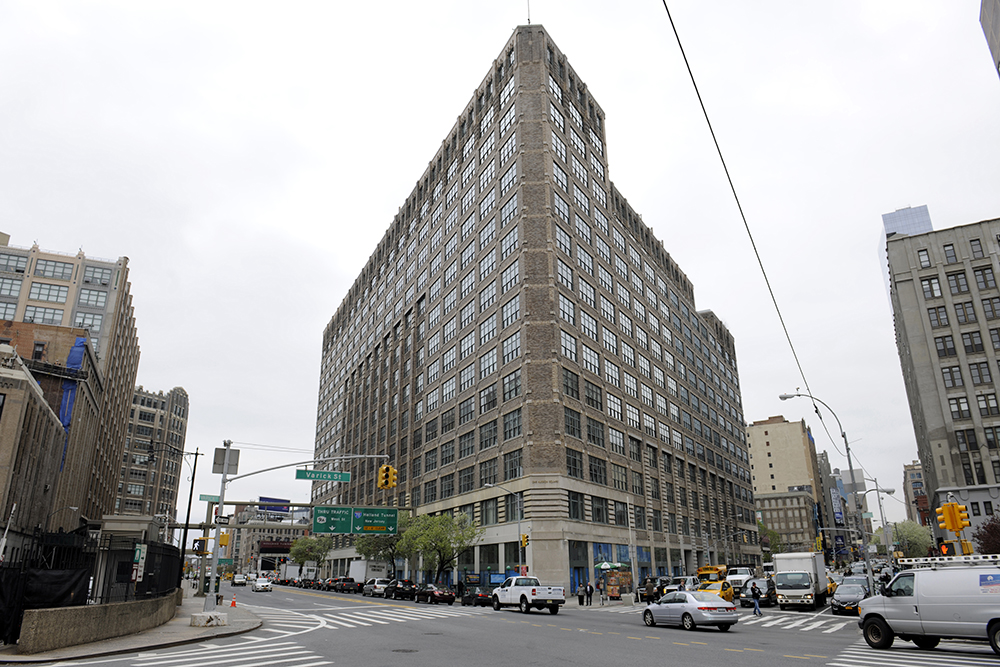 Kadiatou Diallo '18, M.S.W. '19, knew she wanted to be a social worker by the time she was in high school.
"I always liked to help others and make a difference," she said.
She had fled her native Guinea with her parents when she was 12 to seek asylum in the United States. She remembers how they struggled to navigate all the paperwork needed to begin their lives in a new country.
"I want to help others in similar situations," said Diallo. The mother of two earned both her bachelor's and her master's degrees in just three years, completing the bulk of her work at Adelphi's Manhattan Center, one of the University's dynamic learning hubs.
The Manhattan Center is an extension center in SoHo that enables students to get degrees in education, business and social work right in the city, with a schedule that accommodates the demands of students who may have full-time jobs and families.
Most of the 300 or so students are older than typical college students, so the Manhattan Center's flexible scheduling and convenient location put degrees within their reach in ways a more traditional university schedule may not.
"I chose Adelphi because the social work program is highly rated, but I couldn't have gotten my degree without (the center's) weekend and night classes," says Diallo, who is the first person in her family to get a college degree.
"[The Manhattan Center] is one of the hidden gems of Adelphi," said James McGowan, executive director of off-campus administration at the Manhattan Center. "The Long Island campus is a century old, and that's the one everybody thinks of. But we have this vibrant center in Manhattan that's an island of camaraderie in the city."
The Manhattan Center opened in 1970 in Lower Manhattan as a school for people seeking a master's degree in social work. The center moved to its present location, a 35,000-square-foot facility in the Hudson Square area, in 1988, and was fully renovated in 2017. There are 15 classrooms, a library, a pair of computer labs, conference rooms and an Interfaith Center.
The School of Social Work remains the center's largest program, with around 150 students seeking a bachelor's or master's degree. Another 100 or so Manhattan Center students attend the College of Education and Health Sciences, seeking degrees that include art education, childhood special education, teaching English to speakers of other languages, educational technology, and speech-language pathology.
The center also offers advanced certification programs for teachers and social workers.
The newest program at the Manhattan Center is the Global M.B.A. The program, offered only in Manhattan, began in 2017 with just 15 students, McGowan said, and had grown to 50 students by Fall 2018, with possibly another 30 this year.
Classes for the new degree focus on entrepreneurship and finance. "We're in the perfect location to learn about international business. We're in the world's financial capital," he said.
The center's School of Social Work turns the city into a lab by sending students on field placements, giving them hands-on experience alongside their classwork. Diallo spent a semester of her undergraduate time in the Brooklyn office of former New York State Sen. Jesse Hamilton, working with constituents who were immigrants.
During graduate school, she interned at the International Rescue Committee, where she worked as an academic coach for newly arrived refugees and their children.
"I learned the importance of effective listening and how to handle challenging situations," Diallo said. "It was great preparation."
Chenae Bacchus, M.S.W. '19, earned her master's degree in social work at the Manhattan Center in a little more than a year through the Human Service Professionals (HSP) program, which gives college credit for work experience. She had worked for a foster care recruiting agency for six years when she decided to get her master's degree this year.
"I wanted to educate myself more so I can be of more help to the people who need me," she said. Now she's studying to become a licensed therapist with the goal of having her own private practice.
"Adelphi helped me reach my dream of a degree," she said. "They know everyone is coming from different walks of life. They set up all the resources so you can be successful."
Diallo agrees. "We came [to America] seeking better work and education opportunities for me and my mother. [Having a degree] means the world to me and my family," she said. "It's a dream that became a reality."
---
For further information, please contact:
Todd Wilson
Strategic Communications Director 
p – 516.237.8634
e – twilson@adelphi.edu