With high praise from our own President Christine Riordan, Ronald Sentwali Bakari, PhD. expertise and experience is a welcome addition to our community.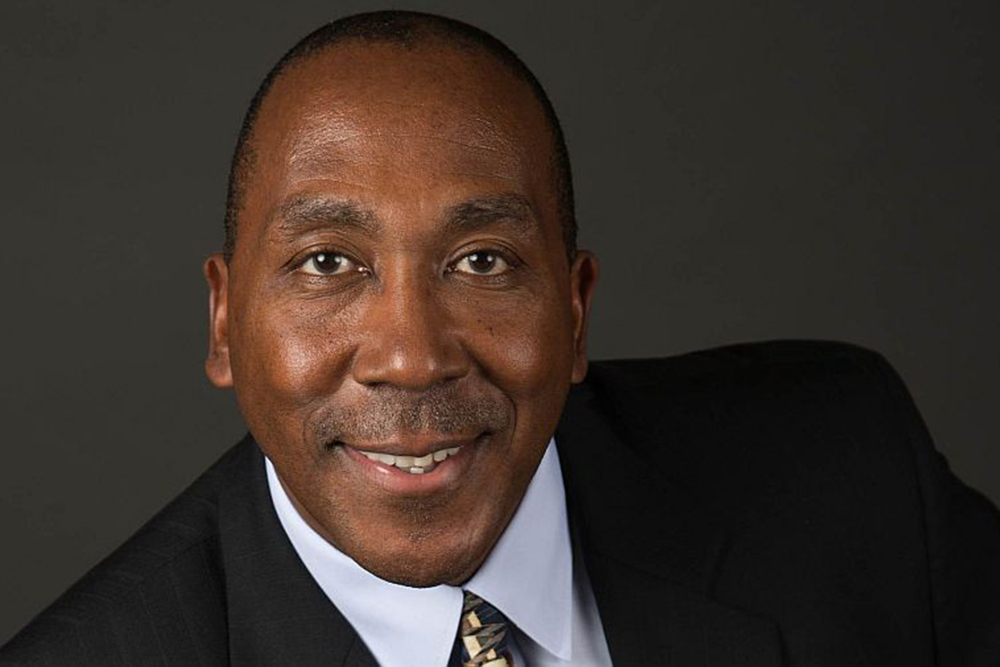 Starting on December 3, the role of vice president of student affairs will be held by a fresh face on Adelphi's campus. Ronald Sentwali Bakari, PhD, has been named as the leader of many aspects of student life at our university. With high praise from our own President Christine Riordan, Bakari's expertise and experience is a welcome addition to our community.
Bakari earned his doctorate at the University of Northern Colorado and is also an alumnus of the University of Wisconsin-La Crosse. Before becoming a Panther, Bakari was vice chancellor for student success at the University of Colorado, Colorado Springs. Since Bakari is moving from Colorado to New York to assume his new role, The Delphian asked him a few questions about the move, how he sees Adelphi and anything that he would like people to know about him.
Given your experience in working with universities and students, what do you want to do to help improve student life at Adelphi?
I want to enhance the exceptional work that is already being done by the Student Affairs team, which is to support students' persistence and a sense of engagement and belonging. Research continues to inform us that the more students are engaged with their institution, the more their chances of being academically successful will improve.
I believe my background and experiences will contribute to what's already being done and help advance the overall outcomes and strategic priorities of the University and Student Affairs. Moreover, I look forward to being a strong partner with students, faculty and academic leadership to strengthen our students' academic success and career aspirations.
What drew you to work at Adelphi University? What is unique about our school compared to others you've worked for or learned from?
I've always enjoyed working at a private university and believe the experiences for students at Adelphi can be more personal and focused with the support of faculty and staff immediately during their first year. Adelphi has a terrific academic and professional reputation and I'm excited to be joining an amazing academic community. Our student demographics, with respect to ethnic diversity, international, commuter, first-generation, is inspiring.
How is the move from Colorado to New York and does the change in location alter any aspect of how you plan to represent our student population?
I did notice on my first visit that I could breathe better as a result of being at sea level as opposed to being over a mile in the air in Colorado. I'm thrilled about the opportunity to engage with students to learn and understand what is important to them and how I can help them be academically and professionally successful.
Is there anything you would like to initiate at Adelphi that you think would benefit us?
My goal from the outset is to listen, learn and understand the campus culture and work strategically to support President Riordan, executive leadership, the student affairs team, students, faculty and senior administrators. It's exciting to work in partnership with campus colleagues to advance our strengths and opportunities to achieve the goals in our Momentum strategic plan.
How do you plan to interact with students as you start your leadership position here?
The core of what we do is centered on student success. Our sole purpose at Adelphi is to help students persist, graduate and be academically and professionally successful. I plan to meet with as many students as I can and make myself available and accessible to student leaders, clubs and organizations, and attend student events in an effort to build trust and positive, productive relationships.
One crucial role of the Vice President for Student Affairs is to serve as an ambassador for students. Adelphi students should always view their Vice President for Student Affairs as their ambassador and advocate — someone they can reach out to with issues, concerns and opportunities to collaborate on various learning experiences to help their experience here be the best it can possibly be.
What else do you want the Adelphi community to know about you?
I enjoy photography, outdoor concerts, jazz, Latin music, reggae and theater productions. When I can, I always appreciate the opportunity for international travel to explore and experience other cultures and ways of life. Some of the best learning experiences I've had come from travel and the ability to learn, appreciate and respect the multidimensional ways people live and share the world.
---
For further information, please contact:
Todd Wilson
Strategic Communications Director 
p – 516.237.8634
e – twilson@adelphi.edu