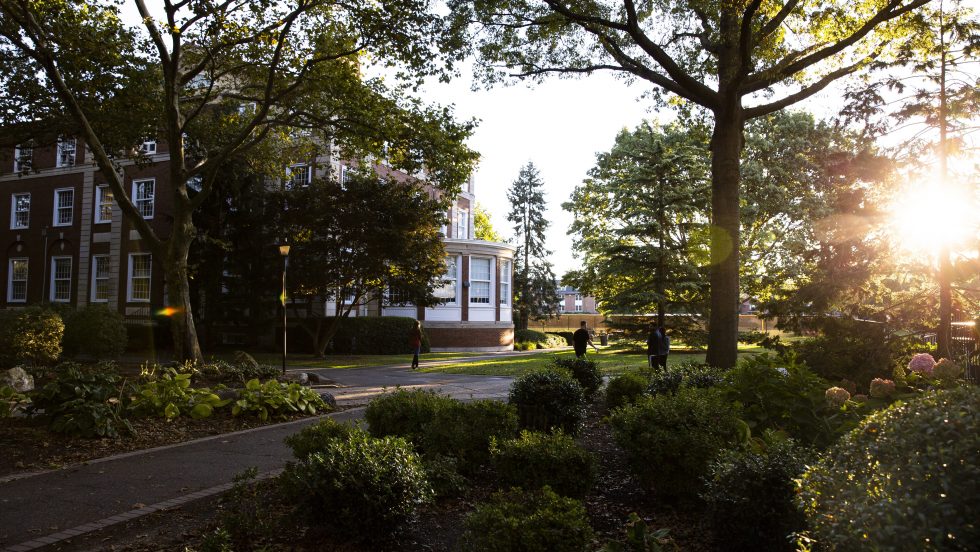 Dear Adelphi Community,
On Monday, July 6, U.S. Immigration and Customs Enforcement (ICE) released guidelines prohibiting international students from remaining on campus if all of their classes are online.
This was an unexpected and senseless policy that runs counter to what we stand for as a university. We write to express our unqualified support for our international students, who enrich our community in so many ways.
At Adelphi University, we are creative and personal in our approach. We are already working out specific ways for all of our international students to continue their academic programs with Adelphi—safely and without disruption.
Yesterday, our Office of International Services, with the full support of the University's executive leadership:
Promptly communicated directly with all international students to offer our moral and practical support.
Distributed a short but detailed online questionnaire to all international students to determine their current locations and plans for the fall.
Started planning individualized advisement for each international student, including those who remain in the United States and those who hope to return.
Began utilizing the regularly scheduled Tuesday International Video Chat sessions to answer questions and field concerns about the ICE announcement.
Has been developing a comprehensive FAQ document to address questions about the impact of the Student and Exchange Visitor Program announcement on various student situations; please check our website for updates by tomorrow afternoon.
Today we began reaching out, with our peers, to all government representatives and national associations to advocate for a change in this policy.
Additionally, we have committed to a one-to-one advising session for each international student, which will include guidance on regulatory issues related to the student's visa status. We are forming a dedicated advisement team to work with each student and their academic advisor to create a course plan based on preferences for study and to ensure that those who want to stay at Adelphi will be able to, and to progress in their chosen program.
The outpouring of support from students, faculty members, administrators and staff has been profoundly moving but not surprising. The university-wide concern we are hearing reflects the generous nature of the Adelphi community—our leadership shares your passionate commitment to support and advocacy for our international students, who are a vital part of the Adelphi family's rich fabric. Thank you all for your care and concern.
Be assured that Adelphi University will not let the latest guidance deter our students from continuing their studies at Adelphi and that we have identified options that will allow them to remain in our community.
To our international students: If you are worried, please get in touch with Assistant Provost for Global Affairs Susan Briziarelli at sbriziarelli@adelphi.edu or Director of International Services Wendy Badala at wbadala@adelphi.edu. We stand by you, will continue to advocate for you and look forward to witnessing all that you will accomplish at Adelphi.
Sincerely,
Christine M. Riordan, PhD
President
Steve Everett, DMA
Provost and Executive Vice President