Our nationally recognized Bridges to Adelphi program quickly launched online support for students on the autism spectrum, offering consistency during this time of COVID-19 uncertainty.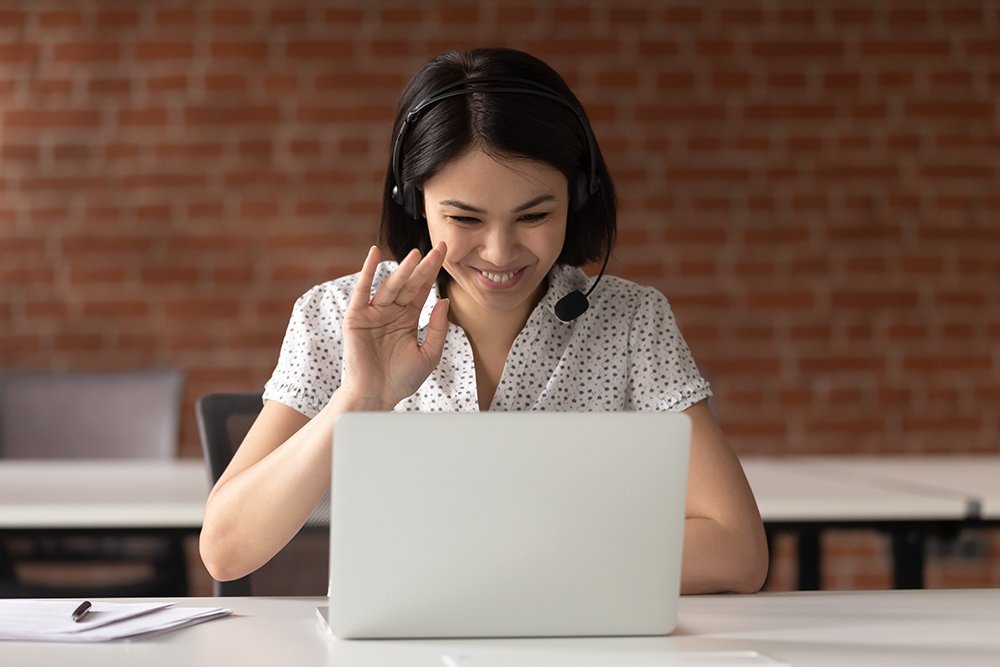 The COVID-19 pandemic has thrown academia into the virtual world for the foreseeable future and, with it, challenges arise. For students on the autism spectrum who thrive with routine, adapting to this new learning environment and dealing with the emotional toll of this crisis may be especially daunting, leaving their families anxious and concerned about how to move forward. To help see this community through this difficult time, Adelphi University's Bridges to Adelphi program and Stephen Shore, EdD, clinical assistant professor of education, are sharing their coping advice and extended efforts.
The Bridges to Adelphi program offers individualized, comprehensive academic, social and vocational services to Adelphi students with neurodiverse disabilities, including autism spectrum disorder and other nonverbal learning disabilities. Being aware of the impact of the pandemic on the students they work with has, in some cases, meant increasing daily support and communications with students and their parents. Created in 2007, Bridges currently serves 101 students as well as 15 alumni who remain in need of continued vocational services.
"Our goal is to be the most consistent part of our students' lives by providing them the same services that they were receiving when school was open," said program director Mitch Nagler, MA '06. "The Bridges team is having daily Zoom team meetings and daily meetings with students on the same days, at the times, that they were meeting when school was open. In fact, we're able to offer more support meetings because we are no longer limited by office space—and our grad assistants have more time available, as many who had internships or externships are no longer doing them." Nagler also notes that they are sending regular updates to all those enrolled and their parents, along with graduate student staff, while also working closely with Adelphi's Writing Center and Learning Center, as well as faculty members. Besides individual academic meetings, there are individual and group social events, and individual and group vocational training meetings, being offered on Zoom.
Being on the spectrum himself, Dr. Shore, a world-renowned advocate for autism, says the best way to support individuals on the spectrum during this time is to work together through the challenges.
"While we don't know how long the siege from the COVID-19 pandemic will last, by supporting each other and working together we will come through this event even stronger and more prepared for meeting challenges and promoting fulfilling and productive lives for autistic individuals as the rule rather than the exception," Dr. Shore said. "And I think that holds true for everyone else."
---
For further information, please contact:
Todd Wilson
Strategic Communications Director 
p – 516.237.8634
e – twilson@adelphi.edu