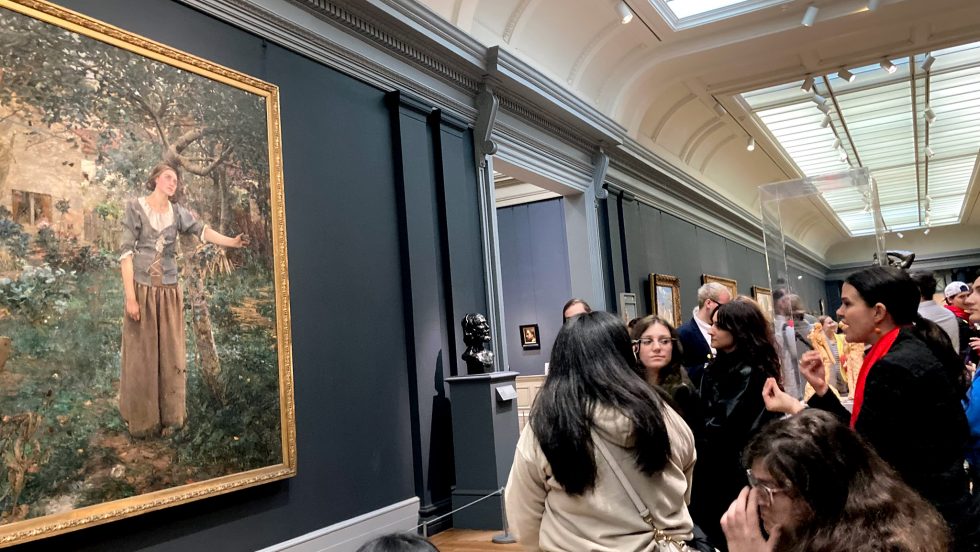 Beginning in Fall 2023, Adelphi University will offer a new interdisciplinary, 22-credit Museum Studies program to current and prospective undergraduate students.
The certificate program is open to students in any major and prepares them for career opportunities in a variety of cultural institutions and/or for graduate studies. It leverages the expertise and strengths of two departments in the University's College of Arts and Sciences—anthropology and art and art history—and also incorporates courses in chemistry as well as classes in accounting, management and marketing, offered by Adelphi's Robert B. Willumstad School of Business.
"Our program offers exciting opportunities for hands-on and real-life experiences within a network of Long Island and New York museums, historic houses, galleries, conservation labs or cultural institutions," noted Associate Professor Maya Muratov, PhD, and Professor Hanna Kim, PhD, program co-directors.
Depending on their academic major(s) or minor(s) and their career aspirations, students can choose from three tracks:
Pre-Curatorial

 

in Anthropology or Art History prepares students for jobs in museums, galleries, auction houses and publishing or for MA or PhD programs in either discipline.
Collections Care and Pre-Conservation

 

provides students with training as art handlers, collection managers, registrars and technicians—potentially leading to careers in museums, galleries, auction houses or libraries. Students on this track will also be ready to pursue advanced degrees in conservation and historic preservation.
Museum/Gallery Administration/Management

 

prepares students for careers in museums, galleries, auction houses, libraries, and nonprofit public and private organizations in the areas of development, marketing and administration.
According to the U.S. Bureau of Labor Statistics, "overall employment of archivists, curators, and museum workers is projected to grow 12 percent from 2021 to 2031, much faster than the average for all occupations."