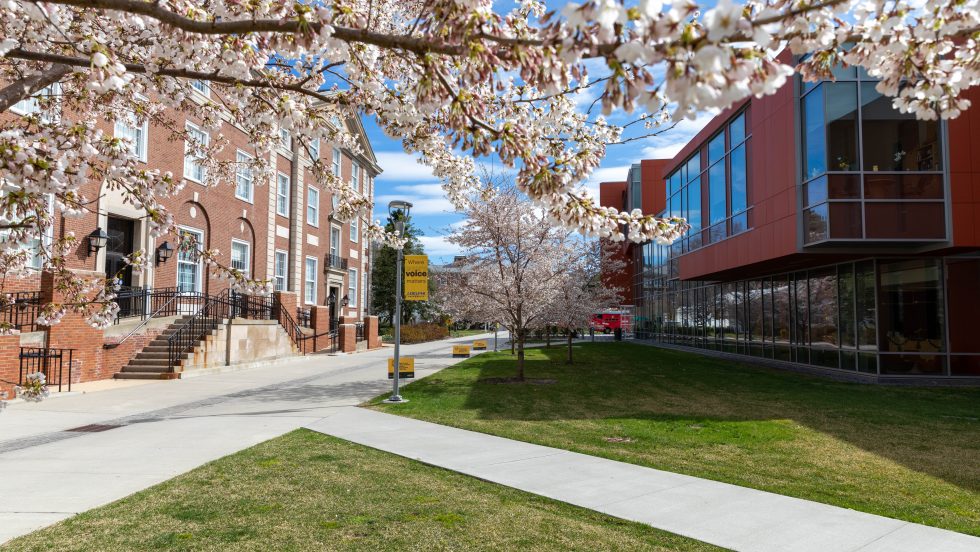 It is our priority to create a supportive, equitable, diverse, and fair home for every Adelphi student, faculty, and staff member.
To our Adelphi Family,
Last week, we issued a University statement, speaking out against racism, hatred, and violence. We want to underscore our critical message – Black lives matter and racism of any form will not be tolerated with silence or complacency.
It is our priority to create a supportive, equitable, diverse, and fair home for every Adelphi student, faculty, and staff member.
Please know, you have our full commitment to diversity, equity, and inclusion. As members of our Executive Leadership team, we remain steadfast in our work to counter racism.
We have made great strides at Adelphi University since the beginning of our current administration in 2015 – and continue to do so with each passing year. We proclaimed our firm commitment to diversity, equity, and inclusion as a goal in our strategic plan, Momentum, and we have backed it through our actions. In less than five years, we've achieved significant progress – the summary below the signature line includes the steps and actions that we've taken as part of this commitment, resulting in ongoing and durable change for our University.
While we are proud of the positive change we've achieved at Adelphi, we commit to doing more.
Looking ahead, we're continuing to expand our commitment to this critical work.
Throughout the 2020-2021 academic year, we, along with our Deans and Department Chairs, will build on our engagement in the Diversity Certificate Program. This program advances education in our community around topics like racism, microaggressions, and inclusivity.  Additionally, we will work with our unions to incorporate diversity and inclusivity training as part of the required professional development.
By August 2020, all schools and colleges of the University will have an active School/College Diversity Council, facilitating strategic diversity plans.
Led by the Provost's office and the Office of Diversity, Equity, and Inclusion, a senior-level Diversity Strategic Implementation Team will implement action items related to the hiring, mentoring, retention, teaching, scholarship, and tenure of a diverse faculty body. Its focus will be giving our diverse faculty members the support and resources they need to thrive at Adelphi.
While we are currently in a hiring freeze for the foreseeable future, we will resume our focus on diversifying the composition of our faculty and staff once we begin hiring again (see below for progress to date).
Taking the next step from our recent well-attended forum, "Racism in the Age of COVID-19," we have scheduled additional forums through the end of September, designed to inspire positive action in our community.
And, much more is in the works.
How You Can Help
We hope that you, as members of our Adelphi family, will help support our efforts to educate our community and dismantle systemic racism. Together we can create a more equitable and inclusive environment for all—especially for our black faculty, staff, and students. Your perspectives and involvement are critical as we continue to do this important work.
Consider joining some of the following ways to be part of Adelphi's efforts to educate, develop, and mentor future leaders and change-makers:
There is still more work to do, but we have made progress. We promise to continue to push all members of our community to learn more and do better through our words and our actions.
We are so proud of our community as we continue to act and create change for the better within our University, our local communities, and throughout the world.
Thank you for being part of this conversation that is so important to our Adelphi community, and to each of us personally.
Sincerely,
Christine M. Riordan, PhD, President
Steve Everett, DMA, Provost and Executive Vice President
Jim Perrino, Executive Vice President of Finance and Administration
R. Sentwali Bakari, Ph.D., Vice President of Student Affairs and Dean of Students
Kristen Capezza, MBA '12, Vice President for Enrollment Management and University Communications
Jacqueline Jones LaMon, Vice President of Diversity, Equity and Inclusion
Maggie Yoon Grafer, Chief of Staff and Associate Vice President for External Relations
Changing the Demographic Composition at Adelphi
Since her appointment, President Riordan transformed the makeup of executive leadership of our institution: Our executive leadership shifted from all-white in 2015 to 43% non-white, as well as 57% women by 2019. This includes the first Black woman, the first Black man, and the first Asian-American woman in executive leadership roles at Adelphi.
We are actively changing the diversity of our Board of Trustees to reflect the makeup of our student body, growing representation of non-white members by 14% in four years.
Our efforts increased the diversity of our student body, faculty and staff: Under-represented populations among total students increased by 20% from Fall 2015 to Fall 2019 and rose by 50% among new faculty and 23% among total faculty in the same period.
Resources Dedicated for Black, Indigenous and People of Color (BIPOC)
President Riordan created the first Office of Diversity and Inclusion, now Diversity, Equity, and Inclusion to better reflect our goals. Led by a newly appointed Vice President, this role sits as a member of our executive leadership team.
We have created "Homeplace," an on-campus affinity space for students of color that is part of Adelphi's Center for African, Black and Caribbean Studies. This space is located in Alumnae Hall, Room 111A.
We offer our students multicultural clubs and organizations for community and support, including historically culturally-based fraternities, sororities, and social fellowships governed by the Multicultural Greek and Fellowship Council. Among these are Historical Black Greek letter organizations that make up the National Pan-Hellenic Council and Divine Nine.
We have created a growing list of counseling resources, both on and off-campus, for our students of color.
We have raised private scholarships BIPOC, including:

The Helen Holmes Taylor '49 Scholarship in Nursing supports undergraduate nursing students with financial need and a spirit of fortitude.
Excellence in Math and Sciences Scholarship is committed to promoting leading females in the disciplines of math and science with a pioneering spirit.
The Frances R. ("Fannie Mae") Strachan Award helps first year students with financial need, activism/community involvement and who have overcome challenges.
W.E.B. DuBois Scholarship supports students with a minor in African, Black and Caribbean Studies, demonstrated leadership and activism involvement.

We developed the Faculty of Color Network, a multiracial network that aims to fully engage faculty of color, particularly new ones, with the broader academic life of the campus.
We grew the University Mentoring Program to help ensure academic success, especially for students of color who may be the first in their families to attend college.
We were selected as a Truth, Racial Healing and Transformation (TRHT) Campus Center through a competitive process by the Association of American Colleges and Universities. Adelphi is one of only 24 institutions of higher education nationwide selected for this important program, which works toward the goal of erasing structural barriers to equal treatment and opportunity on campuses, in our communities, and for our nation around the pillars of the TRHT Framework: narrative change, racial healing and relationship building, separation, law, and economy.
We are committed to supporting women and minority-owned businesses through our Ruth S. Harley University Center renovation project, where we contracted to use at least 30 percent women and minority-owned businesses to mirror our commitment to diversity and inclusion.
Training and Education
We have implemented implicit bias training for all search committees during hiring processes.
We have created the Adelphi University Diversity Certificate Program to promote a positive, respectful workplace and learning space for all—employees, students, faculty and administrators. The program is intended to address diversity and inclusion holistically, including but not limited to race, creed, color, national origin, ethnicity, sex, sexual orientation, gender identity, disability, age, religion, and marital and veteran status. We've also worked to expand this program into several local school districts, underscoring the importance of change within our communities and educational systems. More than 1,000 employees have participated in this program to-date.
Alumni Engagement
We revitalized the Multicultural Alumni Chapter (MCC) in 2018, expanding the reach of our commitment to diversity, equity and inclusion throughout our Adelphi family. These efforts include:

Hosting events for alumni in New York City and on campus, including an annual meeting during Spirit Weekend
Virtual Webinars/Speaker Series
Actively soliciting mentors of color for Adelphi's Mentoring Program
Engagement with diverse student organization leaders
Regular alumni email communication including MCC email outreach, University news, and campus invitations
Black History Month partnership with the Department of Athletics
Relationships with Community Leaders
Adelphi's leadership meets regularly with the Garden City and Nassau County police, as well as Garden City's Village Board of Trustees, to discuss issues of concern and areas for partnership.