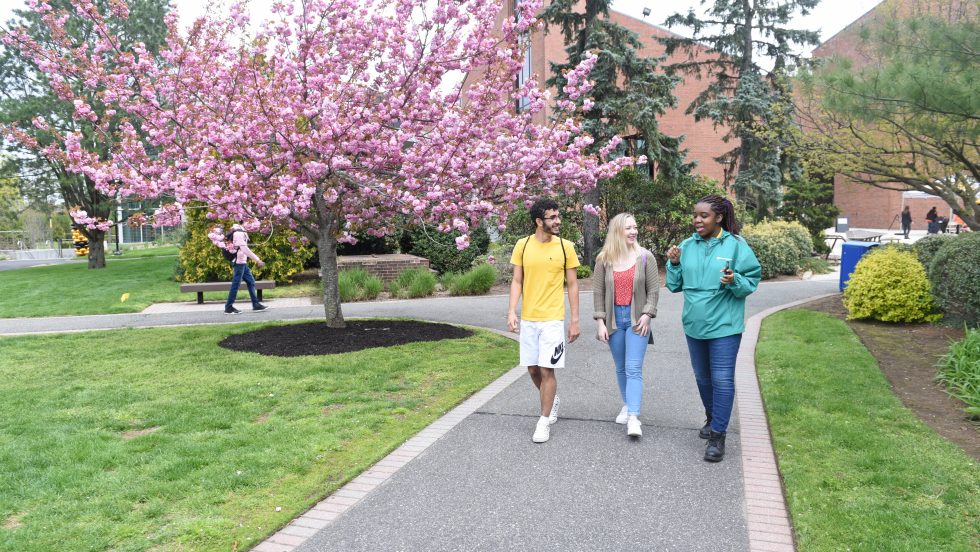 Adelphi University's School of Social Work has announced a new master's degree partnership with The New Seminary. The two-year cohort will be offered fully online for 15 to 20 students.
The New Seminary, founded in 1997 and located in Brooklyn, serves students from across the country and overseas with the heaviest concentration from the New York metropolitan area. A longtime Adelphi partner, the organization provides individualized guidance, enabling students to chart a path to their degrees through universities including Columbia, Pace, New York University, Rutgers and others.
Students will have the opportunity to pursue fellowships and specialized training in the fields of gerontology, behavioral health, psychiatric social work and evidence-based practice with children and families.
"We are thrilled to partner with The New Seminary," said Manoj Pardasani, PhD, dean of Adelphi's School of Social Work. "This new partnership will make our highly ranked social work program available to members of the Orthodox Jewish community, enabling them to pursue careers in social work. We envision the graduates of this initiative bringing much-needed social services and professional expertise to their communities."
The New Seminary organization has a graduation rate of 99 percent over its 25 years. In addition to this new MSW partnership, The New Seminary has worked successfully with Adelphi's College of Nursing and Public Health for more than 15 years, offering an undergraduate nursing program to its students. Today, more than 500 New Seminary graduates in social work are serving the Jewish community and the broader community at all levels of social services and counseling.
"The need for more well-trained social workers is undeniable," said Sora Bulka, dean of The New Seminary. "Adelphi University has proven to be an excellent partner in meeting these goals, without compromising on their high academic and professional standards. Students joining this program can look forward to an exceptional experience and the confidence that they will be well prepared to take their place among the best professionals in the field."
The first cohort will begin in Fall 2022. Applications are now being accepted.
To apply and learn more, visit The New Seminary's MSW Program.