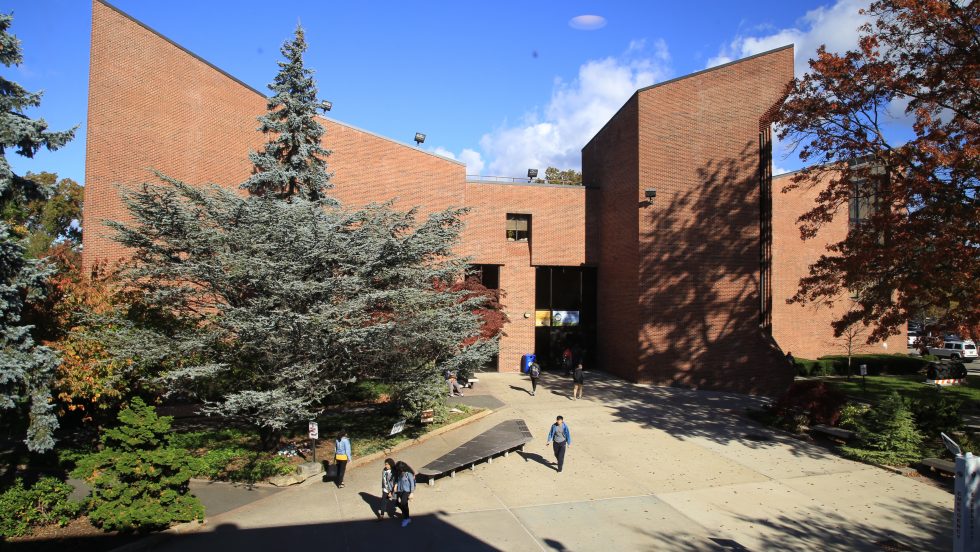 Adelphi University has been recognized for its exceptional student support initiatives, programs and post-graduate success by GradReports, Colleges of Distinction and the Fiske Guide to Colleges in their latest iterations.
GradReports has ranked Adelphi among the best colleges for post-grad salary in New York. Adelphi, which placed No. 7 out of 25 colleges and universities, received a salary score of 87.10 based on median alumni earnings in the year after graduating.
Additionally, GradReports has ranked Adelphi No. 23 on its best online master's degree list recognizing the quality and experience found within Adelphi's graduate programs. The survey also revealed that 94 percent of students surveyed said they would recommend the University to others.
Adelphi also has received several 2021–2022 Colleges of Distinction awards. This year, the University was recognized in the categories of New York College of Distinction, Business, Education, Nursing, Career Development, Equity and Inclusion, and Military Support.
"Adelphi has created a welcoming environment for underserved students," said Tyson Schritter, chief operating officer at Colleges of Distinction. "It's a tremendous opportunity to highlight the noteworthy support offered for students who might not otherwise study and thrive on a college campus."
In addition, the University has been featured in the Fiske Guide to Colleges 2022. Each year the Fiske Guide to Colleges offers profiles on more than 300 of the "best and most interesting" colleges in the country. Fully updated and expanded each year, the Fiske Guide to Colleges is a top resource for college-bound students and their parents.
"As Adelphi continues to welcome students from around the globe, we are thrilled to see others taking notice of the wonderful things happening within our community," said Kristen Capezza, MBA '12, vice president of enrollment management and University communications. "Our life-changing opportunities and world-class academics are creating tremendous value for students and families as they experience the transformational power of an Adelphi education. We're proud to promote these distinguished recognitions as Adelphi continues to grow its national appeal."
See more about Adelphi's recent recognitions in GradReports, Colleges of Distinction, and the Fiske Guide to Colleges.