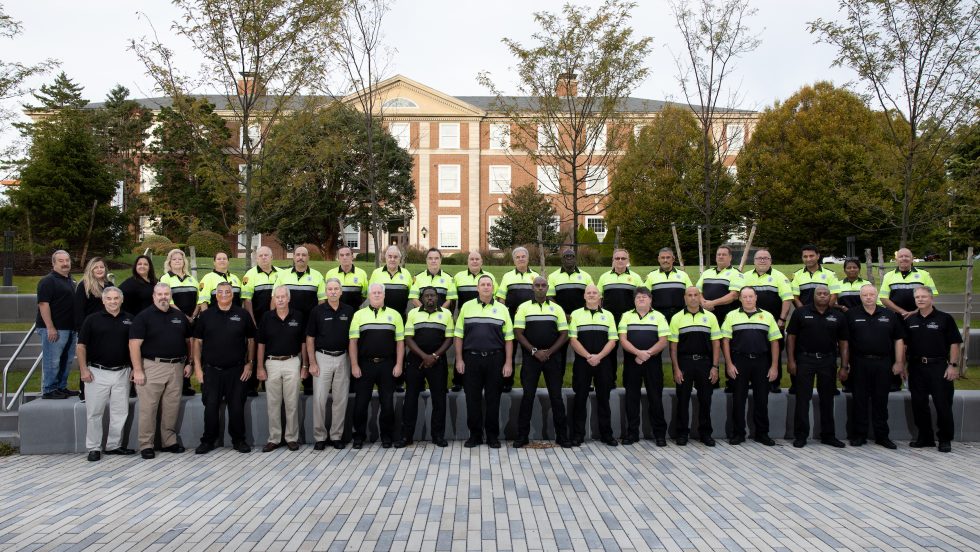 Adelphi's decision to close campus to reduce the spread of the novel coronavirus comes just after the University was cited as having one of America's top five safety departments.
At Adelphi, administrators know a safe environment is critical to learning. Protecting members of our community has never been more important than it is now, with the coronavirus threatening the health of all Americans. Like virtually every other college and university, we have responded by closing our campus and moving to online learning.
Even before taking this extraordinary step, though, the University was recognized as a leader in campus safety—good news for students looking forward to the relaunch of in-person classes.
Safe Campus, an organization that hosts premier training for college and university security departments, ranked Adelphi in the top five higher education institutions that are developing initiatives to keep their student and faculty communities secure. Safe Campus also recognized Adelphi for joint initiatives with University stakeholders and for lowering crime on campus in nine categories.
"We think our students' safety is the most important thing there is," said Michael McGuinness, assistant director of operations for Adelphi's Department of Public Safety and Transportation. "We want them to have the best years of their lives here, so we work very hard to keep them secure."
He said the launch of a number of initiatives contributed to the department's high ranking, including extensive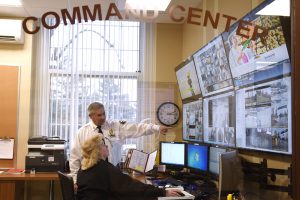 efforts to prepare for the unlikely event of a hostile shooter on campus, the installation of a prescription drug take-back box to combat opioid addiction, and the development of numerous safety-related events for National Campus Safety Awareness Month.
The department's reputation is also a reflection of the quality of its employees. Several campus safety officers have also been recognized for their good work in the past year.
Officer Eugene Doherty, an investigative CCTV specialist, was named Security Officer of the Year in 2019 by the American Society for Industrial Security. He reviewed 550 hours of surveillance camera footage and investigated 300 cases in 2018.
Lieutenant James Smith, a fire safety prevention supervisor at Adelphi, won a First Responder of the Year Award in 2019 from The Irish Echo, a New York City-based publication and the largest Irish American newspaper in the United States. Smith was recognized for his work with city, county and state agencies to update the University's fire safety and assist in training.
The Department of Public Safety and Transportation's responsibilities extend well beyond the confines of Adelphi's main campus in Garden City. Officers provide security for students, faculty and staff at the University's Manhattan Center in New York City, the Hauppauge Education and Conference Center on Long Island, and the Hudson Valley Center in Poughkeepsie, New York. It maintains close relationships with local law enforcement in each area.
Adelphi students and their families appreciate the safe environment on Adelphi campuses. Richard St. Jacques, a graduate student at the Hauppauge Center, even went so far as to write to the president's office about it. "I look forward to coming here and putting in some serious schoolwork," he wrote just before beginning his studies. "At the Hauppauge Center, the security personnel seem to stand out and shine."
---
For further information, please contact:
Todd Wilson
Strategic Communications Director 
p – 516.237.8634
e – twilson@adelphi.edu