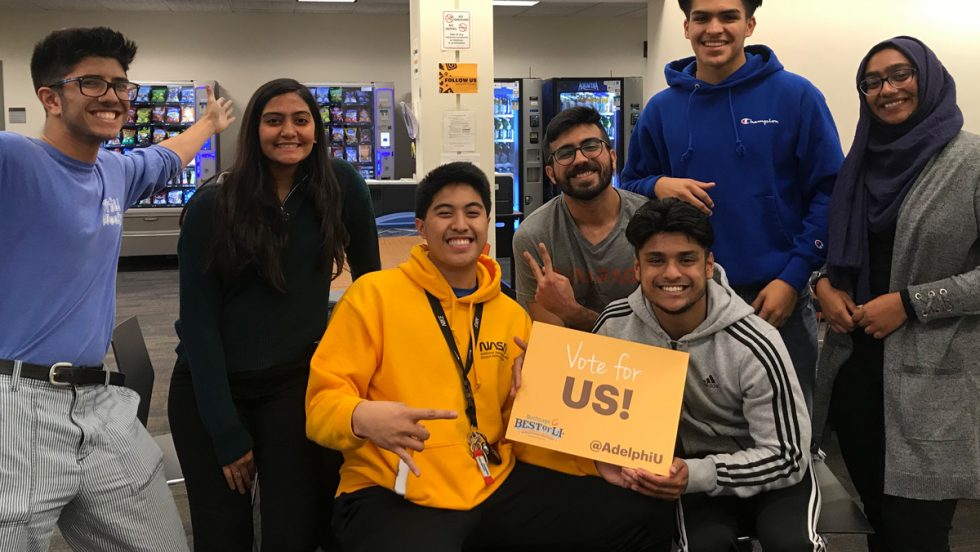 Adelphi University has received a record 13 nominations in the annual Bethpage Best of Long Island competition.
"We are so proud that members of our community nominated Adelphi in several categories for our most nominations ever, " said Taylor Damian '14, associate director for media relations.
Voting is now open and will continue through December 15.
This year's Best of Long Island nominations include:
Best College or University
Best College President (Christine M. Riordan, PhD)
Best College Sports Program
Concert Venue (Adelphi University Performing Arts Center)
Public Garden
Annual Event/Festival: (Adelphi University Spirit Weekend)
Day Care (Alice Brown Early Learning Center)
Mascot (Paws)
Best College Sports Coach
Five Adelphi coaches are on the ballot, including Danielle MacKnight, MA '07, volleyball; Pat McCabe, women's lacrosse; Gordon Purdie '88, men's lacrosse; Sade Jackson '14, women's basketball; and Bill Ianniciello, men's baseball.
Winners will be announced early in 2023. Voting for the Best of Long Island is open now through December 15. Individuals may vote once a day. "We encourage everyone to show their Panther pride and help make us the 'best' by voting early and often," said Damian.