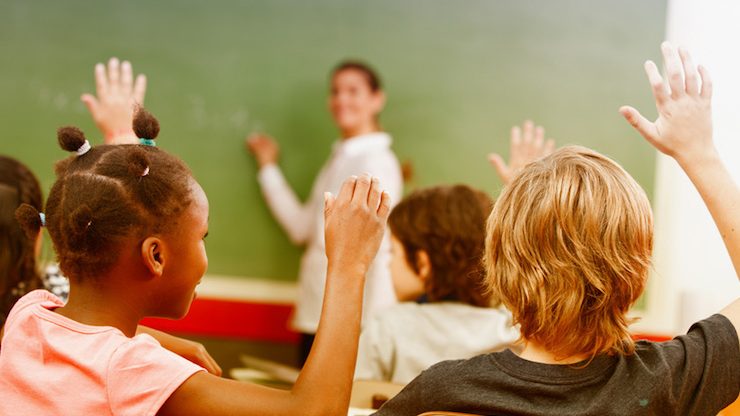 Long Island school districts are partnering with universities, including Adelphi, to combat a shortage of substitute teachers.
Every day, Long Island schools scramble to find substitute teachers. With a teacher shortage, a declining enrollment in education programs, a strong economy and low unemployment, there are fewer candidates in the subbing pool. Nassau BOCES District Superintendent Dr. Robert Dillon told Newsday, "Based on my anecdotal experience, on any given day there is a need for a minimum of 1,000 substitute teachers throughout Nassau County."
Districts are partnering with universities, including Adelphi, and our efforts were recently featured in both Newsday and on CBS News.
Under a partnership between the College of Education and Health Sciences and the Mineola, Oceanside and Freeport school districts as well as New York City Department Of Education Public School 253Q, respectively, an education major—usually in the fifth year and looking to earn a master's degree—spends a year with the district, student teaching four days a week and substituting on the fifth day.
"The residency program was developed primarily to enrich the clinical experience of our teacher candidates," explained Mirella Avalos-Louie, Ed.D., director of the College's Office of Professional Experiences and Community Engagement. "The year-long experience better prepares our candidates for their first year of teaching."  After hearing about the high demand for substitute teachers, the program was refined to help districts fill this need, as "our teacher candidates are already familiar with their schools, curriculum and community," she added.
Newsday interviewed Jackie Jahelka, '17, MA '18, and James Bulva, MA '18, both of whom are now permanent substitute teachers in the Mineola district. CBS News featured Jahelka and Anne Mungai, Ph.D., interim dean of the College of Education and Health Sciences, who told reporter Jennifer McLogan, "Becoming a teacher is a noble profession. It changes nations. It changes families. It changes people."